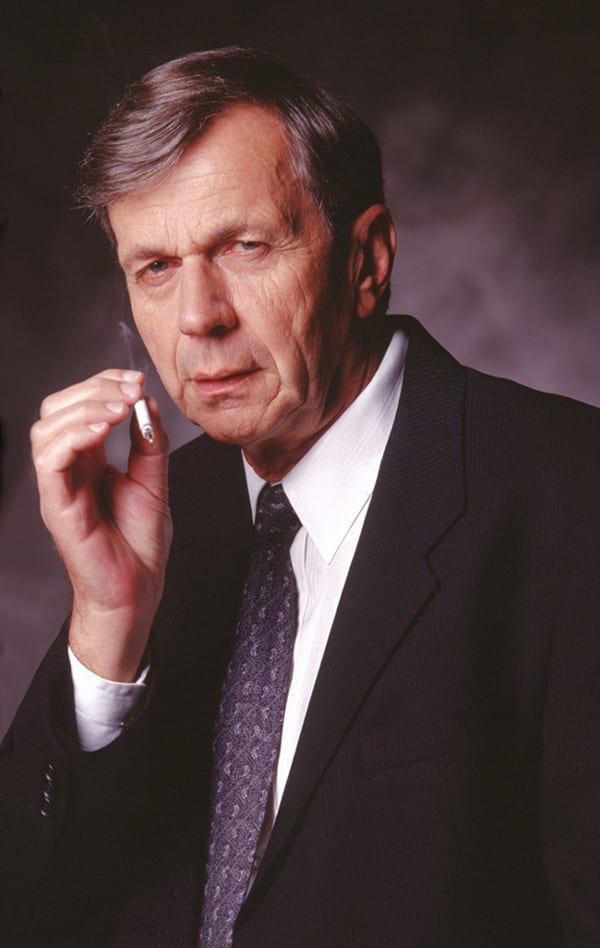 William B. Davis
By Cindy Elavsky
Q: Throughout the years, I've been hearing rumblings of an "Anchorman" sequel, but nothing has come to pass. The rumblings have started back up, so please tell me it's gonna happen! — George G., Omaha, Neb.
A: Guess what, George? It's gonna happen! Will Farrell announced — in his Ron Burgundy character — on "Conan" that Paramount has indeed signed off on a sequel to the hit 2004 comedy "Anchorman: The Legend of Ron Burgundy." Director Judd Apatow is expected to return, as are Steve Carell and Paul Rudd.
* * *
Q: I've been rewatching episodes of "The X-Files," and wondered what the actor who played my favorite character, the Cigarette-Smoking Man, has been doing lately. I love every episode he is in. — Summer F., via e-mail
A: William B. Davis (but you can call him Bill) has guest-starred on countless TV series and movies since "The X-Files" ended, including "Damage," "Smallville," "HumanTarget," "Stargate SG-1" and tons more. His most recent accomplishment is the publication of his memoirs, "Where There's Smoke … The Musings of a Cigarette Smoking Man." Fans will be surprised to learn that Bill quit smoking when he was 40. (He smoked herbal cigarettes on the show.) And unlike his character, Bill is not a believer in the paranormal, which confuses fans when they meet him.
"People sometimes assume that one chooses to be in a particular project because one has a belief or a commitment about it," Bill told me. "It was a great role, and I was happy to do it, but I certainly didn't choose it because it was about the paranormal. It's not difficult for an actor to imagine there are aliens who are abducting people. But that's a far cry from actually believing that as a person. With Gillian (Anderson, "Scully") and David (Duchovny, "Mulder"), it was reverse too, because David was a skeptic and Gillian was a believer."
* * *
Q: I was thrilled to see William Baldwin on "30 Rock," portraying the actor who played Jack Donaghy (Alec Baldwin's character) in the movie about Jack and Avery's life together. What has William been up to lately? — Gennifer F., via e-mail
A: You can bet that William, 49, had a blast making fun of his big brother in that episode of "30 Rock" (called "Kidnapped by Danger"), but aside from this jaunt into the sitcom world, William's been busy these past few years co-starring on "Parenthood," "Hawaii Five-O" and "Gossip Girl." He also recently completed a few feature films: "Remnants," "The Stranger Inside" and "Garbage."
* * *
Q: I know Emily Deschanel's character on "Bones" had a baby, but I was wondering if she was pregnant real life? — Audrey D., Jacksonville, Fla.
A: Emily, 35, did indeed give birth in September to son Henry. She told "The Hollywood Reporter": "I'll experience something in an episode, and I'm shocked because it's exactly what I'm going through (in real life). It's been fun to see how that unfolds."
Write to Cindy at King Features Weekly Service, P.O. Box 536475, Orlando, FL 32853-6475; or e-mail her at [email protected]
© 2012 King Features Synd., Inc.