Loving Juliet
Juliet is a senior female Pekingese/poodle mix. She gets up to greet everyone and loves to be held. She will require some vet work, especially for her teeth.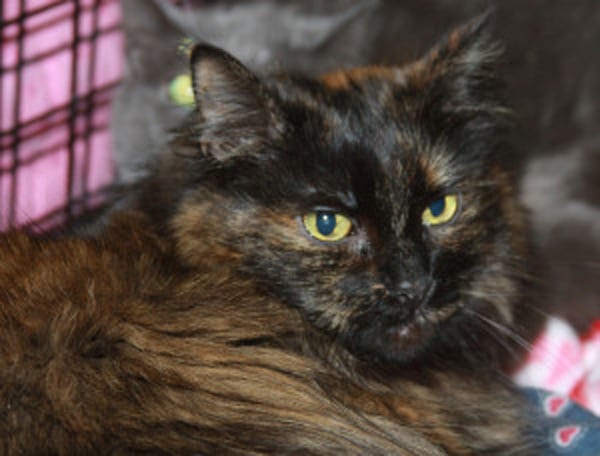 Get Gypsy
Gypsy is a large senior female American longhair who was surrendered with her lifelong companion, Ypsi. Their prior owner was forced to move where pets were not allowed. She is sweet and helps her sister, who has failing vision.

You'll love Ypsi
Ypsi is a senior female American shorthair who was surrendered with her lifelong companion, Gypsy. They were rescued by their owner as babies. Ypsi has failing vision, but Gypsy, guides her when she needs help. Ypsi still has shadow vision though, and can get around pretty well.
Dog adoption fees are $85 and cat adoption fees are $60 (both in cash). Fees include spaying or neutering, first distemper vaccine and a rabies vaccine if the animal is old enough. The Wyandotte Animal Pound is at 1170 Grove, west of 11th Street. Adoption hours are 5:30 to 7:30 p.m. Monday, Tuesday and Friday, 10 a.m. to 2 p.m. Saturday and 11 a.m. to 1 p.m. Sunday. For more information call (734) 324-4445 or go to www.petfinder.com/shelters/MI363.html.