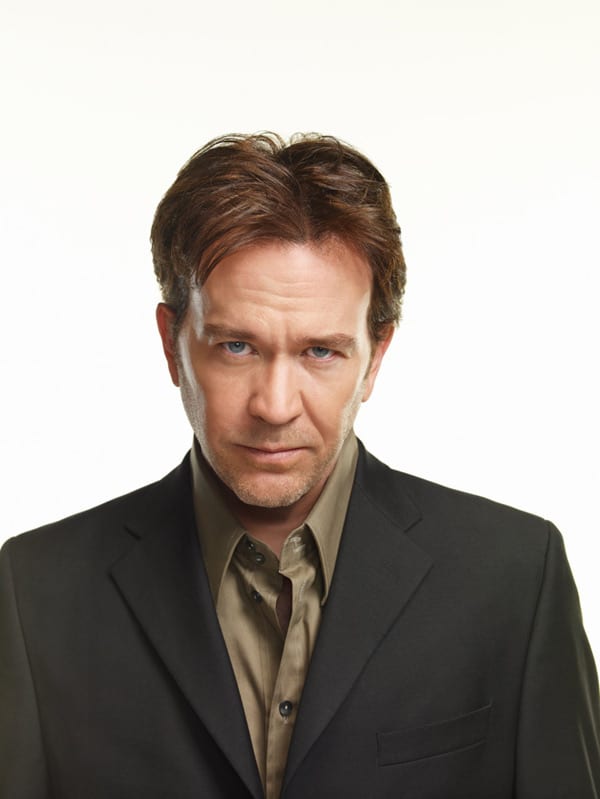 Timothy Hutton
By Cindy Elavsky
Q: When will my favorite show, "Leverage," be back with new episodes? — Paul T., via e-mail
A: The premiere of season five of the hit TNT show will be Sunday, July 15, at 8 p.m. ET/PT. This year brings 10 all-new episodes starring your favorite gang of thieves, grifters and con artists led by Academy Award-winner Timothy Hutton, along with Gina Bellman, Christian Kane, Beth Riesgraf and Aldis Hodge. This season promises to deliver high action and intrigue — and maybe some more romance — as well as big-name guest stars, such as Cary Elwes and Treat Williams.
* * *
Q: Is it true that Matthew McConaughey finally tied the knot? — Tina R., via e-mail
A: Lustful ladies all over the world had to give up the dream of becoming Mrs. M. in early June, when Matthew married longtime girlfriend — and mother of son Levi, 3, and daughter Vida, 2 — Camilla Alves in an intimate ceremony at the couple's home in Austin, Texas.
* * *
Q: What's next for the beautiful Andie MacDowell? It seems I see her only on hair color/make-up commercials anymore, and I really miss seeing her in movies. — Britta, Fairview, Mich.
A: Andie just started production in mid-June on the new Hallmark Channel original series "Cedar Cove," which is based on the best-selling book series of the same name by Debbie Macomber. Andie will star as Judge Olivia Lockhart, whose Cedar Cove Municipal Court is the professional milieu and social microcosm of issues the judge will face in her own day-to-day life with family and friends. The series kicks off with a two-hour pilot, scheduled to air at the end of the year, with a weekly one-hour series to follow in early 2013.
* * *
Readers: For your summertime reading pleasure, I want to give one lucky reader a copy of Rebecca Bloom's "Eat, Drink and Be Married." Simply e-mail me at [email protected] or send a letter to Cindy Elavsky, King Features Weekly Service, P.O. Box 536475, Orlando, FL 32853-6475 by July 31, and tell me your favorite beach read. This contest isn't just for the ladies, although many beach books are classified as "chick lit."
I asked Rebecca if it bothered her to have books pigeonholed as "chick lit." She told me: "I was offended by it before, but because I thought, 'Why does it have to be classified?' But now I'm much more of a realist than when I started writing, and you have to do whatever you can to market your book. It's a way to classify and sell, and ultimately, that's what any writer should want. So, I'm not as against it. I don't think there's anything wrong with celebrating women with your writing. 'The Help' was awesome, and that was a chick flick and chick lit, so if my book is classified as chick lit, that's fine with me."
Write to Cindy at King Features Weekly Service, P.O. Box 536475, Orlando, FL 32853-6475; or e-mail her at [email protected]
© 2012 King Features Synd., Inc.