Photos courtesy of Petfinder.com
Merry Marguerite
Marguerite is a friendly stray adult female American shorthair/Oriental shorthair mix. She is a humorous cat who needs a good home.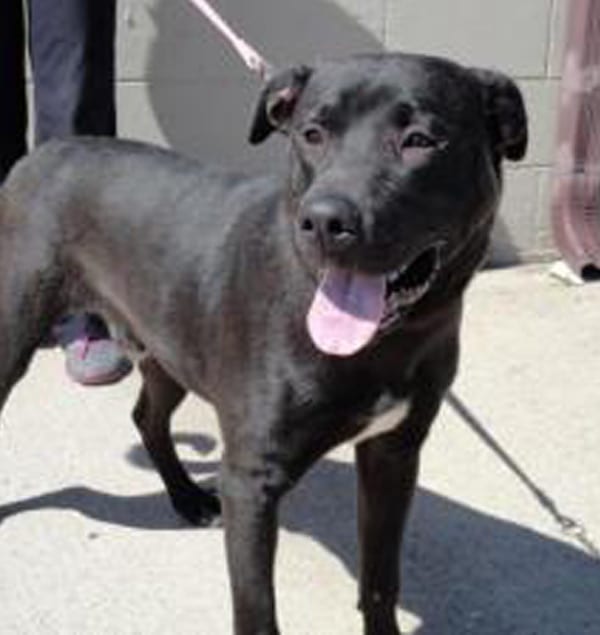 Salute Sergeant
Sergeant is an adult male Labrador retriever mix who passed his temperament test with all As. He's friendly and should fit in well with an owner with previous dog experience.

Show off Swag
Swag is a 2-year-old male American Staffordshire terrier/Labrador retriever mix who loves to have his belly rubbed. He passed his temperament test, though he would be a better fit with an owner who has previous dog experience. He is recently neutered and is heartworm negative.
Adoption fees are $60 (both in cash). Fees include spaying or neutering, first distemper vaccine and a rabies vaccine if the animal is old enough. The Wyandotte Animal Pound is at 1170 Grove, west of 11th Street. Adoption hours are 5:30 to 7:30 p.m. Monday, Tuesday and Friday, 10 a.m. to 2 p.m. Saturday and 11 a.m. to 1 p.m. Sunday. For more information call 734-324-4445 or go to www.petfinder.com/shelters/MI363.html.