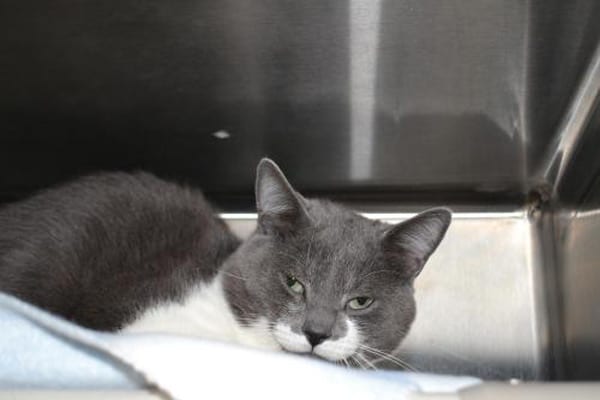 Photos courtesy of Petfinder.com
Enjoy Eeyore
Eeyore is an adult male American shorthair who came in as a stray. He's still a little nervous, but always will close his eyes and enjoy when he gets any attention.

Randall needs you
Randall is a new stray adult male tabby who is very affectionate

Make Minnow your friend
Minnow is a female American shorthair who came to the pound after her first owner died and her second family lost their home. She is trusting and affectionate.
Dog adoption fees are $85 and cat adoption fees are $60 (both in cash). Fees include spaying or neutering, first distemper vaccine and a rabies vaccine if the animal is old enough. The Wyandotte Animal Pound is at 1170 Grove, west of 11th Street. Adoption hours are 5:30 to 7:30 p.m. Monday, Tuesday and Friday, 10 a.m. to 2 p.m. Saturday and 11 a.m. to 1 p.m. Sunday. For more information call 734-324-4445 or go to www.petfinder.com/shelters/MI363.html.