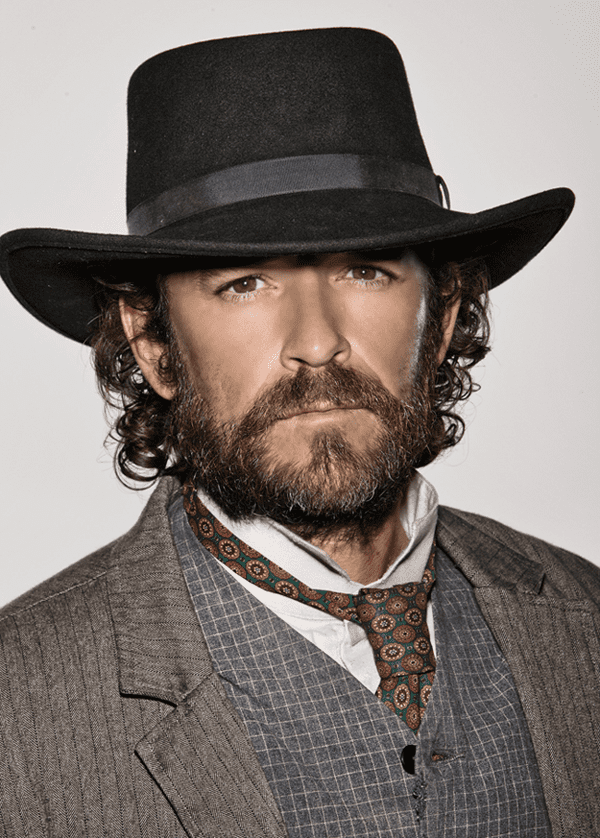 Luke Perry
By Cindy Elavsky
Q: I heard that Luke Perry and Jennie Garth are planning to do a project together soon. Is that true? — Dahlia A., via e-mail
A: When I spoke with Luke recently, he was mum on the subject of Jennie, but he WAS eager to tell me about his latest Hallmark Movie Channel movie: "Goodnight for Justice: Queen of Hearts," which premieres Saturday, Jan. 26, and re-airs throughout the week. (Check local listings.)
On his love for his "Goodnight" series, and Westerns in general, Luke told me: "I don't need any aliens with my cowboys. I'll just take my cowboys straight up if that's OK with everybody else. We all talk about Westerns. There were some great ones made.
"What I love about (the 'Goodnight') movies is that you know what you're going to get going in, which makes it like the old Western serials that would play before the movies. There's a bit of a cliffhanger element, and the guy rides off in the end. But if he comes back the next time, you know there'll be some more shooting and some girls and some action, and another little bit of the story will get told. That's what I wanna do. I've never felt really compelled to do the bigger, better, more bang, more stuff.
You can still make a good Western."
* * *
Q: Has "Body of Proof" been renewed for another season? — George T., via e-mail
A: The Dana Delany-starring medical drama will return to ABC for its third season on Feb. 5 at 10/9c with a two-part season premiere (with the conclusion airing the following Tuesday). This season, Dr. Megan Hunt tackles the biggest case of her career, and her biggest personal mystery life: Did her father really commit suicide, or was he murdered?
* * *
Q: I love this season of "The Biggest Loser," but I wondered if they are nervous about including kids this time around? — Harriet W., Owings Mills, Md.
A: I spoke with host Alison Sweeney and asked her just that. Being a mom herself, she told me that the show plans to help these kids in the best way possible, and won't make them submit to the grueling programs that the adults go through.
"The first thing we did was to take into consideration the age of the contestants, and how we could best help and guide them," she said. "They don't live on the ranch; they are not going to be competing. We encourage the families to also change their nutrition choices, and get them out there and exercising. This is all done in a kid-friendly way."
* * *
Q: Can you tell me when Charlie Sheen's "Anger Management" returns for a new season? — John R., via e-mail
A: The FX comedy — whose series premiere was the most watched cable-sitcom premiere in history — returned on Jan. 17. The network has ordered 90 new episodes, which will be produced over the next two years.
Write to Cindy at King Features Weekly Service, P.O. Box 536475, Orlando, FL 32853-6475; or e-mail her at [email protected].
© 2013 King Features Synd., Inc.