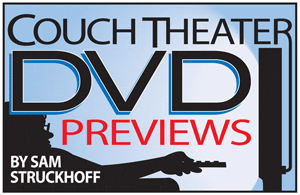 "Flight" (R) — It starts off like a thriller. Denzel Washington plays Whip Whitaker, an airline pilot who pulls off an amazing emergency landing, saving the lives of almost everyone on board the plane. There's tension, visual effects, heroism. The whole situation is flipped upside down when Whip's toxicology report comes back — he was drunk in the cockpit. The man of the hour could face life in prison and a public shaming by the media.
Washington is absolutely the pilot of this film. His performance carries the dramatic weight and maneuvers through tone shifts. There are some predictable points as the story gets into the drama of his addiction, but the story holds together. It's a real-world drama with a strong leading performance and nothing holding it back.
       "Here Comes the Boom" (PG) — Scott Voss (Kevin James of "King of Queens") is a lazy high-school teacher. When the music program at his school (and the music teacher, an adorably aged Henry Winkler) is threatened by budget cuts, Scott takes the next logical step for an overweight, 42-year-old educator — he'll win the money by winning mixed martial arts fights.
The movie is lazier than James' character, and as lazy as the premise suggests. Take an inoffensive funny fat guy and put him in a job where he's out of place. Done. Kevin James comes off like a really nice guy, but that's not enough to carry the comedy. Unfortunately, it's just not that funny watching him get knocked around by men in much better shape.
       "Alex Cross" (PG-13) — For once, Tyler Perry is in a movie he didn't write, direct, produce and cater, and it's actually worse than his usual. The movie is based on a James Patterson novel about the origins of Alex Cross, a homicide detective who has been portrayed by Morgan Freeman in previous films. It's a thriller so conventional that it becomes ridiculous. Our hero (Perry) is unquestionably moral, a church-going family man pitted against a serial killer (Matthew Fox) who's all about torturing women. It's not the psychological thriller it thinks it is.
       "Celeste and Jesse Forever" (R) — High-school sweethearts who married young, Celeste and Jesse find their relationship stale as they enter their 30s. Celeste arranges for a separation and divorce, and Jesse goes along with it. It's obvious they still have feelings for each other. But just when things are about to be mended, Jesse starts dating somebody else to make Celeste jealous. A back-and-forth ensues. A good rental if you want a different kind of romcom that's still cute and digestible.
TV RELEASES
"Cougar Town: The Complete Third Season"
"Animaniacs, Vol. 4"
"Bubble Guppies: On the Job!"
"Southland: The Complete Second, Third and Fourth Seasons"
"Above Suspicion Series 2"
"Ben 10: Omniverse — A New Beginning 1"
(c) 2013 King Features Synd., Inc.