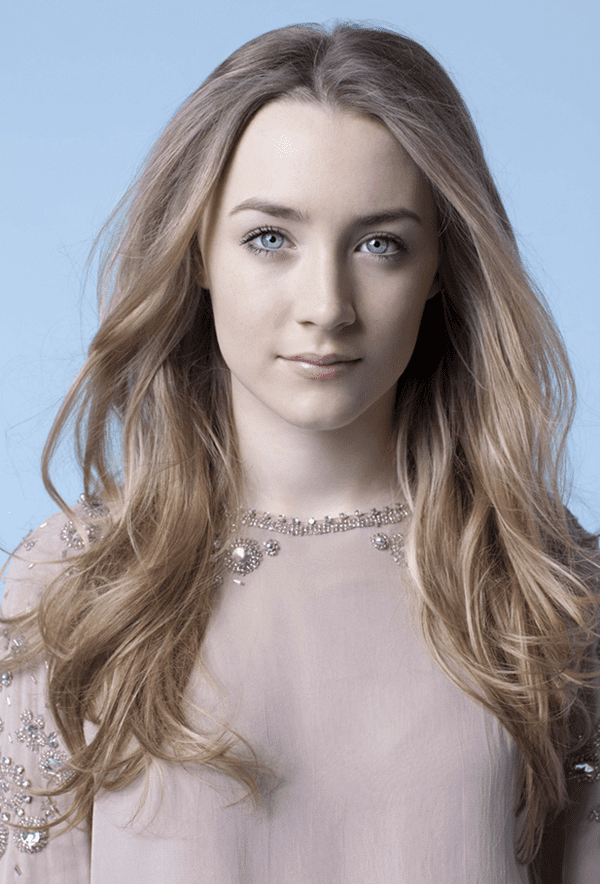 Saoirse Ronan

HOLLYWOOD — Stephenie Meyer is hoping that the recently released $40 million film "The Host" can measure up to "The Twilight Saga," which she also created. Like "Twilight," "The Host" is planned as a trilogy, depending on box-office reception. You'll be seeing a lot more of Saoirse Ronan, the female star. She stars in "Byzantium" with "Elementary" star Jonny Lee Miller and Gemma Atherton; "Violet and Daisy" with James Gandalfini; "How I Live Now" with Tom Holland; and "How to Catch a Monster," with Ryan Gosling directing his own screenplay.
Saoirse's "Host" male co-stars are Jake Abel and Max Irons. Jake was in "Percy Jackson & the Olympians: The Lightning Thief," which cost $38.8 million to make and grossed $226.5 million, and is in the sequel, "Percy Jackson: Sea of Monsters," again with Logan Lerman, Stanley Tucci, Nathan Fillion of "Castle" and Sean Bean. It's in 3D and due out in August. A threequel, "Battle of the Labyrinth" is planned. Max Irons is the son of Jeremy Irons and Irish singer Sinead Cusack, who previously starred in "Red Riding Hood" with "Les Miserables'''" Amanda Seyfried, and Gary Oldman.
Ronan also will appear in the December 2014 release of Oscar-nominated screenwriter and director ("Squid and the Whale" and "Moonrise Kingdom") Wes Anderson's "Grand Budapest Hotel," with Ralph Fiennes (playing the hotel's concierge, Mr. Gustave). It also has Jude Law, Bill Murray, Owen Wilson, Jeff Goldblum, Jason Schwartzman, Harvey Keitel, Edward Norton, Adrien Brody, Willem Dafoe, F. Murray Abraham and Tilda Swinton. Talk about hogging most of the best actors around!
* * *
"The Hunger Games: Catching Fire," out Nov. 22, has added some heavy names behind Oscar-winner Jennifer Lawrence, Josh Hutcherson and Liam Hensworth. It's got Woody Harrelson, Elizabeth Banks, Amanda Plummer, Stanley Tucci, singer Lenny Kravitz, Oscar-winner Phillip Seymour Hoffman and Donald Sutherland. As reported earlier, the final book, "Hunger Games: Mockingjay" will be split into two films, a la "Harry Potter."
* * *
Dwayne Johnson, tackling film roles like he did his wrestling opponents when he was "The Rock" (he's now appearing in "G.I. Joe: Retaliation" with Bruce Willis and Channing Tatum) has been chosen by director Brett Ratner to star in MGM's new film "Hercules: The Thracian Wars." Based on the 2008 novel by Steve Moore, the story follows Hercules as he trains the Thracian army to be ruthless killers. It will be filmed in New Zealand, where the "Hercules" series with Kevin Sorbo also was filmed. Looks like Dwayne Johnson will have to give a "Rock" solid performance to make people forget that Hercules had a full head of hair!
(c) 2013 King Features Synd., Inc.