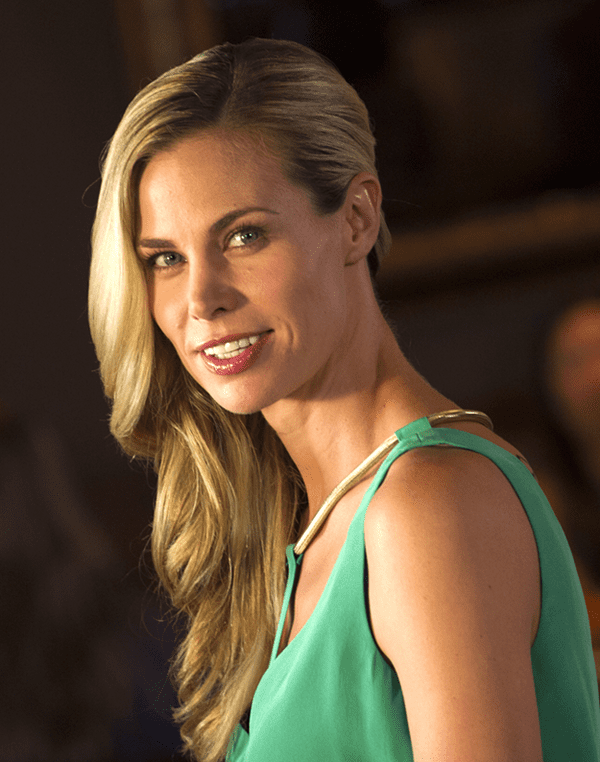 Brooke Burns
By Cindy Elavsky
Q: Can you tell me when "Call of the Wildman" will be back? — James R., Bowling Green, Ohio
A: Turtleman and company will be back for a 20-episode second season on Animal Planet beginning Sunday, June 2, at 9 p.m. ET/PT. This season, "Turtleman" Ernie Brown Jr. hits the road and travels to Texas and Mexico to rescue wild critters in the hit reality series. Kentucky's most famous backwoods animal-trapper acknowledges his strange appeal to audiences, saying, "People think I'm crazy, but they can't help but like me."
* * *
Q: Can you tell me what Brooke Burns has been up to? The last thing I remember seeing her in was in the new "Melrose Place" a few years back. — Petra S., via e-mail
A: Brooke most recently starred in the Lifetime movie "A Sister's Revenge" (which premiered on April 26, and will re-air periodically in the next few weeks; check your local listings). Brooke also is excited about her new pilot series for the Game Show Network. When Brooke and I spoke recently, she told me all about her new projects: "I enjoy acting because you get to dip your toe into the fantasy of a role, like Suzanne in 'A Sister's Revenge.' And I enjoy the hosting because I love people, and that's a natural kind of medium for me that I enjoy as well. It's never boring.
"I just shot a pilot called 'Where Have You Been All My Life?' It's kind of a 2013 version of 'The Dating Game.' It is super fun, and we're using a lot of social media as research, and using it in an onscreen format. It's been a blast."
* * *
Q: I'm a big fan of MTV's "Buckwild," and I wondered if the show will continue after the death of Shain Gandee? — Gerry T., Bentonville, Ark.
A: MTV spokesman Jake Urbanski said that although it was not an easy decision, "given Shain's tragic passing and essential presence on the show, we felt it was not appropriate to continue without him."
"Buckwild" producer J.P. Williams of Parallel Entertainment announced last month that he has already sent out a casting call in Texas and Alaska, with plans to retool and recast the show in one of those states, with plans to shop the show around to other networks.
* * *
READERS: A few weeks back, I wrote about some of TNT's summer premiere dates. Since then, the network decided to change up a few of them. The changes are as follows: "Franklin & Bash," starring Mark-Paul Gosselaar, Breckin Meyer and new cast member Heather Locklear, will launch its third season with a two-hour premiere on Wednesday, June 19, at 9 p.m. ET/PT. "Rizzoli & Isles," starring Angie Harmon and Sasha Alexander, will kick off its fourth season on Tuesday, June 25, at 9 p.m. ET/PT. "Perception," starring Eric McCormack, will return for its second season on Tuesday, June 25, at 10 p.m. ET/PT.
Write to Cindy at King Features Weekly Service, P.O. Box 536475, Orlando, FL 32853-6475; or e-mail her at [email protected].
© 2013 King Features Synd., Inc.