Photos courtesy of Petfinder.com
Go bonkers for Banana Joe
Banana Joe is an English Bulldog that is sweet and well-behaved. An adorable adult male. He is neutered and came back negative for heartworms. All shots are up-to-date and is house-trained.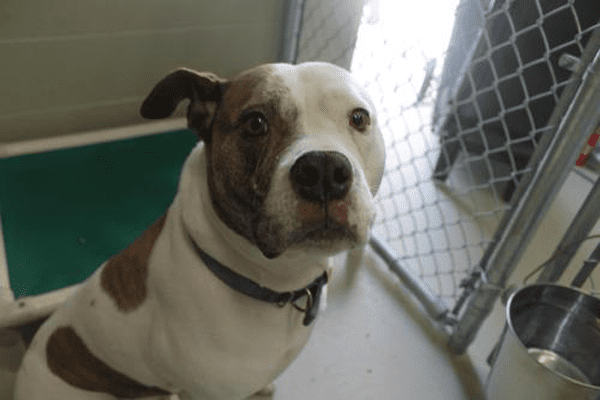 Go gaga for Gaia
Gaia is a very outgoing pitbull terrier that is sweet and well-behaved. Ready to enjoy the good life at home and is eager to love unconditionally again. Very calm. Very gentle. Completely housebroken with all shots and is spayed. Had a negative heartworm test and would do best with children ages 10 and up.

Lean toward Leanna
Leanna is very photogenic pitbull terrier and loves attention. She is already house-trained and spayed. No need for shots either. Also, very sweet and well-behaved.
Adoption fees are $55 for spayed or neutered and vaccinated cats, $45 for unvaccinated cats and $15 for cats that have not been spayed, neutered or vaccinated. Dogs excluding puppies and pure breeds are $65 if spayed or neutered and $15 if not. Puppies and pure breeds are $95 if spayed or neutered and $45 if not. Downriver Central Animal Control is located at 14717 Schafer Court in Southgate. Adoption hours are 10 to 11 a.m. and 3 to 4 p.m. Monday through Friday. For more information call 734-246-1328.