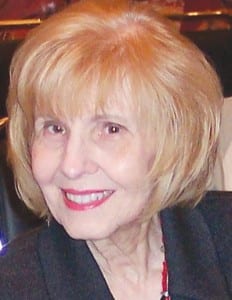 By Evelyn Cairns
The most patriotic holiday in the United States — Independence Day — will be observed July 3, 4, 5 and 6 at Greenfield Village's 21st annual Salute to America.
Concluding each day's activities will be a grand-finale performance of Tchaikovsky's "1812 Overture" by the Detroit Symphony Orchestra, with live canon fire and a spectacular fireworks display.
Leonard Slatkin will conduct the orchestra in a concert to begin at 8:30 p.m. after performances by the First Michigan Colonial Fife and Drum Corps and the River Raisin Ragtime Revue.
Activities will begin at 6 p.m. with lawn games, food selections and a visit by members of Greenfield Village's historic baseball teams.
Visitors are encouraged to take along lawn blankets and chairs to picnic and attend the concert, plus umbrellas in the event of rain, as there will be no admission refunds.
The cost for the event in advance is $22.50, adults; $14, youths (admission at the gate will be $27 and $17.50, respectively). Children 4 and under will be admitted with-out charge. Parking is $5 per vehicle. VIP tickets, including special parking and seating, are $50 per person.
For tickets or additional information, visit HYPERLINK "http://www.thehenryford.org" www.thehenryford.org or call 800-835-5237.
Cities are rife with exhibits
An explosion of art is taking place Downriver in Lincoln Park and Woodhaven.
In addition to works on exhibit in the two cities as part of the Detroit Institute of Arts' Inside/Out program, works of Downriver art students and artists are on display in store windows on Fort Street, south and north of Southfield Road.
The DIA authorized pictures to be taken of works in the museum's collections for display in metropolitan Detroit cities as part of the Inside/Out program.
In addition, participating communities are being awarded "designated community weekends" during which the residents can visit the museum without charge and view the masterpieces the copies depict.
Residents also will receive 10 percent discounts in the CafeDIA and the museum shop, $1 off Detroit Film Theatre tickets and free admission to the DFT 101 film series.
For Lincoln Park and Woodhaven residents, the free-admission and discount dates will be Aug. 3 and 4.
Locations of the replicas in Lincoln Park are:
• "Portrait of Sophia, Princess Palatine," by Gerrit von Honthorst, at the Lincoln Park City Hall, 1355 Southfield.
• "The Communicant," by Gari Melchers; Lincoln Park Public Library, 1381 Southfield.
• "The Sinfonia," Michael Van Musscher; Fort Street Brewery, 1660 Fort St.
• "Indian Summer," Jasper Francis Cropsey; the Moose Lodge, 1600 Fort St.
• "View of the Tiber in Rome," Bernardo Bellotto; Downtown Development Authority parking lot, 1673 Fort
St.
• "Ishtar Gate, Dragon of Marduk," unknown artist; Park Restaurant, 1681 Fort St.
On display in Woodhaven are:
• "Self Portrait," Vincent van Gogh; Lily Pad Play Fountain at the municipal complex, 22126 Hall Road.
• "In the Garden," Mary Cassatt; City Hall, 21869 West Road.
• "Nocturne in Black and Gold, the Falling Rockets," James Abbott and McNeil Whistler; City Hall fountain.
• "The Women of Darius Invoking the Clemency of Alexander," Domenico Tiepolo; Municipal Complex pavilion near City Hall.
• Portrait of Sir William Bereton at Henry Ford Fields; unknown artist; on Hall Road near City Hall.
• "Leisure Hours," John Everett Millais; Community Center, 23101 Hall Road.
Operetta day camp slated
Registrations are being accepted for a Michigan Opera Theatre opera day camp for people 12 to 18 years old in singing, acting, dancing and voice care.
Classes will meet from 10 a.m. to 4 p.m. Mondays through Fridays, July 8 to 26, at the Michigan Opera House, 1526 Broadway, Detroit.
A performance of the Gilbert and Sullivan operetta "Patience" will be presented by the students at 6 p.m. July 26 on the main stage of the Opera House at the conclusion of the workshop.
The fee for the day camp is $425. It will be taught by coloratura soprano Lara Semetko of Grosse Ile Township, who recently graduated cum laude from Central Michigan University with bachelor's degrees in music education and performance.
To register, or more information, call 313-237-3270.