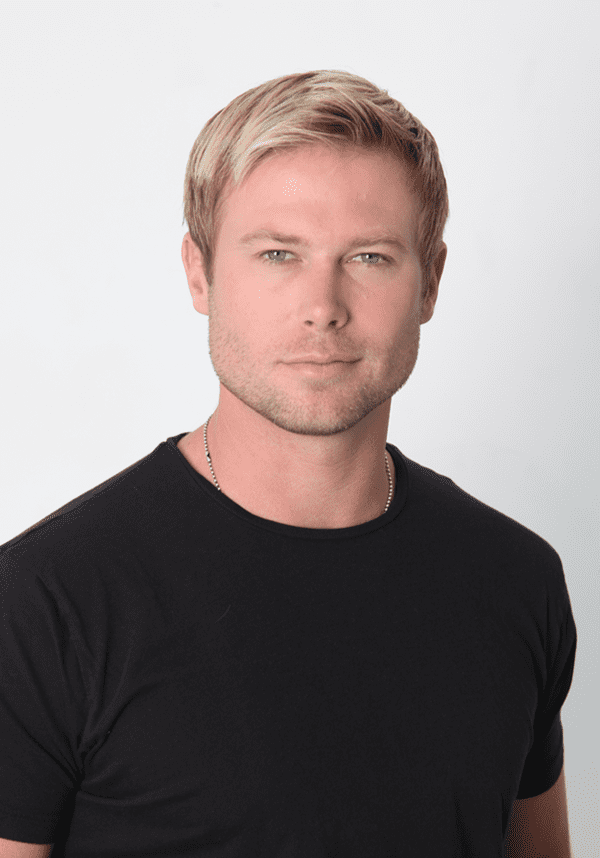 Jacob Young stars as "JR" on "All My Children."

THE BOLD AND THE BEAUTIFUL
Carter tried to cheer up Maya after her breakup with Rick. Maya came to the conclusion that Caroline was a better match for Rick. Meanwhile, Caroline pulled out all of the stops in order to get Rick's mind off of Maya. As Wyatt was packing up his belongings to move out of the Spencer house, Hope pleaded with him not to leave and to give his family more time. Liam tried to convince Bill that his instincts about Wyatt were valid. Wyatt returned home to Quinn and humbly admitted that she was right about Bill all along. Bill and Brooke set out to prove everyone wrong. Wyatt was depressed about his missed opportunities at work. Wait to See: Katie acquires a new ally.
DAYS OF OUR LIVES
At the DiMera mansion, Marlena tried to get the goods on Kristen. Gabi threatened Sonny to keep quiet about her sleeping with Nick. Meanwhile, Caroline gave Nick a piece of her mind. Adrienne stumbled on to some information that could help Sami's case. JJ was arrested. Abigail tried to talk Daniel into giving her mom another chance. Kate put Stefano on notice after his confrontation with Rafe. Eric couldn't shake his uneasy feelings about the night he got sick at the hotel. Justin confronted EJ about planting the money in Bernardi's son's account. Wait to See: Sami's trial begins.
GENERAL HOSPITAL
Sam was completely frazzled by her kiss with Silas and warned him that it would never happen again. Britt told Nikolas that she lied about Patrick being the father of her baby. Patrick interrupted a close moment between Brad and Felix by revealing that Brad was the father of Britt's baby. Morgan and Olivia bonded over their recent losses. Carly arrived just in time for Franco's pre-trial hearing. Britt made plans to move out of Wyndemere. Dante received a call implying that Sonny had been shot. Patrick broke the news to Emma that she wouldn't be getting a new sibling after all. Nikolas pressured Brad to own up to his responsibilities. Wait to See: Sonny receives an uninvited guest.
THE YOUNG AND THE RESTLESS
Avery kept running into obstacles while trying to plan her wedding to Nick. Summer considered leaving town rather than deal with her complicated family issues. Courtney flirted shamelessly with Noah. Victor pressed Adam for the name of his secret investor. Chelsea found out that her (and Adam's) baby had a genetic eye disorder. Nina was inspired by Katherine's letter to forgive her enemies. Kevin told Chloe that he missed her and Delia. Danny Romalotti returned to Genoa City to sing at Katherine's funeral. Wait to See: Nikki makes an important decision about her future.
*ALL MY CHILDREN
JR apologized to Brooke for his behavior at the gala, but he might have had an ulterior motive. Cassandra felt more alone than ever after coming home. JR made Cara an offer that will bring them even closer, but it carried an underlying threat about Oliver's paternity.
*ONE LIFE TO LIVE
"OLTL" is on hiatus after finishing its first season.
*Available through Hulu.com, iTunes.com and the OWN cable network.
© 2013 King Features Synd., Inc.