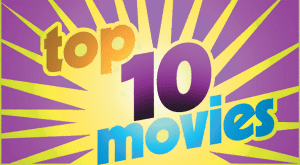 1. Prisoners (R) Hugh Jackman, Jake Gyllenhaal
2. Insidious: Chapter 2 (PG-13) Patrick Wilson, Rose Byrne
3. The Family (R) Robert De Niro, Michelle Pfeiffer
4. Instructions Not Included (PG-13) Guillermo Rios, Leticia Lopez Margalli
5. Battle of the Year (PG-13) Josh Holloway, Laz Alonso
6. We're the Millers (R) Jennifer Aniston, Jason Sudeikis
7. Lee Daniels' The Butler (PG-13) Forest Whitaker, Oprah Winfrey
8. Riddick (R) Vin Diesel, Karl Urban
9. The Wizard of Oz (1939) (PG) Judy Garland, Frank Morgan
10. Planes (PG) animated
© 2013 King Features Synd., Inc.