Photo by Felix Li
Commedia dell'arte meets the Marx Brothers in The Hilberry Theatre production of Moliere's "A Doctor in Spite of Himself" through Feb. 8, with David Sterritt (left) as Lucas, Danielle Cochrane as Lucinde, Bevin Bell-Hall as Jacqueline, Topher Payne as Valere, Brandon Grantz as Sganarelle and Miles Boucher as Thibaut.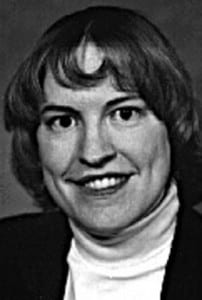 By SUE SUCHYTA
Are you looking for well-performed plays at a reasonable price?
Look no further than Wayne State University's theaters, which offer affordable entertainment on multiple stages.
At the Hilberry Theatre, on Cass between Hancock and Forest, the graduate students offer multiple shows in rotating repertoire on the main stage, while doctoral students direct undergrads in the lower level at the Studio Theatre. At the Bonstelle Theatre a few blocks away on Woodward at Mack, undergraduate actors and technicians polish their craft.
'A DOCTOR IN SPITE OF HIMSELF' ENTERTAINS AT THE HILBERRY
Dearborn Heights native and second-year graduate company actor Brandon Grantz takes on the challenge of playing a faux doctor and a leading role in Moliere's entertaining farce, "A Doctor in Spite of Himself."
The company uses a script translated from the French by Arne Zaslove, a Fulbright Scholar, who, as a visiting artist, directed the production as well.
The show runs in rotating repertoire through Feb. 8 with Charles Mee's "Big Love" and Kaufman's "Gross Indecency: The Three Trials of Oscar Wilde," which joins the rotation Jan. 10 through March 22, along with Tuesday morning school matinees of Shakespeare's "Macbeth."
For tickets or more information call 313-577-2972 or go to www.theatre.wayne.edu.
Grantz plays a laid-back woodcutter, Sganarelle. His long-suffering wife, Martine, cleverly portrayed by Sarah Hawkins Moan, who is tired of his laziness and lack of income, decides to pass him off as a renowned doctor to a wealthy family in search of a cure for their mysteriously ill daughter.
The show, which runs about 75 minutes without an intermission, is a fun romp that is a cross between commedia dell'arte and the goofy comedies of Hollywood's golden age.
Kimbra Essex's scenic design is bright and larger than life, and seems like a Dr. Seuss story delightfully brought to life.
The company has fun cutting loose in the larger-than-life comedy, in bright costumes delightfully designed by John D. Woodland, with pratfalls, fun sound effects and exuberant physical comedy.
Grantz has fun with the role of a woodcutter taking on the challenge of fooling his wealthy client into believing he is a healer. He actually makes some sense as he cures the recalcitrant daughter who wants to avoid wedding a dolt when her true love is waiting in the wings.
Topher Payne as Valere and David Sterritt as Lucas add their energy to the quick-paced romp. Bevin Bell-Hall, as Jacqueline, the mysteriously bedridden miss, and Danielle Cochrane, as Lucinde, add liveliness and expressiveness to their roles as well.
Others in the strong cast include Brent Griffith as Monsieur Robert, Brandy Joe Plambeck as Geronte, Alec Barbour as Leandre, Miles Boucher as Thibaut, Annie Keris as Perrine, Megan Barbour as La Maman and Scott Wilding as Horace.
BONSTELLE'S 'NIGHT BEFORE CHRISTMAS' SETS STAGE FOR SANTA
The cast and crew of Michele L. Vacca's "'Twas the Night before Christmas," inspired by the poem, bring enthusiasm and a quick pace to the stage, spreading holiday cheer to audience young and old at the Bonstelle Theatre.
The show concludes its run Dec. 5 to 8 with select morning, afternoon and evening shows. The Dec. 7 performance during the second weekend corresponds with Noel Night in Midtown, with family four-packs of tickets available for all performances.
For times, tickets or more information, call 313-577-2960 or go to www.theatre.wayne.edu.
The opening Sunday matinee had more seniors in the house than children, reminding us that the holidays – if celebrated with wonder – can bring out the joyful child inside us all.
Set in the 1800s, the show opens with a family preparing for Christmas by putting presents under the tree, (with the children trying to shake and squeeze them to guess their contents), greeting neighborhood carolers and debating the existence of jolly St. Nick.
The family, played by Carl Bentley of Flat Rock as Papa, Anna Seibert of Detroit as Mama, Danielle Wright of Southfield as Elizabeth, Colin Mallory of Lansing as Timothy and Brittany Loren Michael of St. Claire Shores as Virginia, are as lively and believable a family as any today, despite their old-fashioned clothing and surroundings.
Janelle Soulliere of Clinton Township is delightful as a curmudgeonly elderly aunt who has something unkind to say every time she exhales.
The carolers, who have a relatively short yet musically pleasing interlude in Act I, come alive in Act II as toys in Santa's entourage who, for one mysterious reason or another are unable to leave Santa, so they head out with him as helpers on the longest night of the year. The two older siblings, the non-believers, are dual cast as toys in the second act as well.
Michael and Bentley have fun interacting with Santa, played by caroler Jacob Boida of Sterling Heights. Boida's St. Nick is realistic and lovable, with nothing in his earnest demeanor to give away the fiction of his portrayal to youngsters in the house.
The nocturnal toy visitors – each featured with their special talent – have their moments in the spotlight as they entertain the unexpectedly awake family members.
They include Wright as Lady Anna, a doll; Mallory as Patches, a clown doll; Shannon Hurst of Warren as Miss Jane, a doll; Taylor Morrow of Warren as La Bella Isabella, a Spanish dancing doll; and Matt Miazgowicz of Dearborn as Boris Gudonov, a Russian dancing doll.
Watching the character toys come to life and tell their stories make for a fast paced and fun-filled second act.
Santa's Christmas tree light and star magic are a neat bit of stage wizardry, and Fred Florkowski's scenic design makes us long for the beautiful high ceilings and wood paneling of the houses of earlier eras.
"ELF THE MUSICAL" CONTINUES THE CHRISTMAS MOOD AT THE OPERA HOUSE
"Elf the Musical" continues the holiday show theme with a run Dec. 3 to 15 at the Detroit Opera House. Show times are Tuesday through Saturday at 7:30 p.m., Saturdays at 2 p.m. and Sunday at 1 and 6:30 p.m.
For tickets, call 1-800-982-2787, or go to www.ticketmaster.com or www.broadwayindetroit.com.
"Elf" tells the tale of Buddy, a young orphan who mistakenly climbs into Santa's sack and returns with him to the North Pole.
Buddy tries to be a toy-making elf, but his size and lack of talent for the task lead him back to other humans to see if he can't find his birth father and identity while he tries to restore New York City's Christmas spirit.
GREEN DAY'S 'AMERICAN IDIOT' AT THE OPERA HOUSE
If Santa leaves green in your stocking, consider turning it into more green: Buy tickets to the Broadway musical tour of "Green Day's American Idiot," which returns to Detroit Jan. 31 to Feb. 2 at the Detroit Opera House.
"American Idiot," a 2010 Tony Award-nominated Best Musical and 2010 Grammy Award winner for Best Musical Show Album features the music of the rock group Green Day.
The musical follows three boyhood friends as they search for meaning in a post-911 world.
For tickets call 1-800-982-2787 or go to www.ticketmaster.com. For more information, go to www.broadwayindetroit.com or www.americanidiotthemusical.com.