Photo by Sue Suchyta
Wyandotte Mayor Joseph Peterson (second from left) unveils a lobby mosaic created for the new Theater on the Avenue, 2656 Biddle in Wyandotte, with artists Sue Buchan (left) of Ann Arbor and Tina Hotchkiss of Pittsfield Township on May 15 during the Downriver Actors Guild's ribbon-cutting ceremony for the recently renovated building.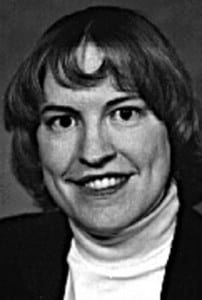 By SUE SUCHYTA
The Downriver Actors Guild held an open house May 15 for its recently renovated Theater on the Avenue, at 2656 Biddle in Wyandotte. The new venue will seat 200 patrons.
Wyandotte Mayor Joseph Peterson unveiled a colorful 6-foot-by-10-foot mosaic of a stage curtain and conductor, created by artists Sue Buchan of Ann Arbor and Tina Hotchkiss of Pittsfield Township, who took part in the reveal. The mosaic is visible to passersby through the lobby doors facing Biddle Avenue, just north of Superior Boulevard.
John Sartor of Sartor Tile, who is directing the new venue's first show, Andrew Lloyd Webber and Tim Rice's "Jesus Christ Superstar," supplied the mosaic tiles.
Local restaurants provided delicious treats, and following the Peterson's ribbon cutting, the group's actors provided a showcase of musical theater numbers for the patrons' pleasure.
Peterson, who said he enjoyed DAG's shows with his family at the previous location on Northline Road, said he was determined to help DAG maintain a presence in Wyandotte when the initial building housing the group's venue went on the market.
Peterson credits real estate broker Joseph Daly with putting together an investment deal that allowed DAG to stay in Wyandotte.
DAG artistic director Debbie Aue encouraged attendees to enjoy the opening but to return to the theater soon.
"Even though tonight is a very special night, we need you to come back to support the shows, because we now have one hefty mortgage that we have to pay," Aue said.
"Jesus Christ Superstar" opens on June 6, with "Seussical the Musical" running Aug. 8 to 17 for two weekends. For more information, go to the group's Facebook page or go to downriveractorsguild.net.
DATA CELEBRATES BEST AND BRIGHTEST
The Dearborn Area Theatre Association celebrated the best and brightest local theater productions, performances and technical achievement at the group's 29th annual awards night May 20 at the Ford Community & Performing Arts Center.
Divine Child High School's production of "Les Miserables" was the big winner of the evening, garnering nine awards, including Outstanding Achievement in a musical at the scholastic level, and a sweep of the featured and lead actress and actor categories.
DC's production of "The Complete Works of William Shakespeare (Abridged)" earned four awards, including Outstanding Achievement in a play at the scholastic level.
Crestwood High School earned three awards, including recognition for choreography and scenic design for the musical "In the Heights" and two for lighting design and for makeup and hair for "The Wizard of Oz."
The Players Guild of Dearborn received five awards for the musical "The Mystery of Edwin Drood," including outstanding achievement in a musical, and outstanding achievement by featured and lead actors and actresses.
The Guild also earned two awards for the comedy "Boeing, Boeing," including outstanding achievement in a play and for direction, and three outstanding achievement awards for the drama "Rabbit Hole," including lead actor, featured actress and properties.
Attendees were entertained by musical theater performances by the casts of DC's "Les Miserables," Edsel Ford's "Peter Pan," Dearborn's "Spamalot," Crestwood's "In the Heights" and the Players Guild's "Kiss Me Kate."
Dianne Bernick and Jacqueline Bacus presided over the annual Theatre Hall of Fame induction, which posthumously bestowed the honor upon the late Cheryl Cseke, who costumed more than 100 shows for city of Dearborn productions.
Six graduating seniors received DATA college scholarships: Karam Alame and Casey Coulter of Crestwood High School, Nathan Booth and Benjamin Timpf of Edsel Ford High School and Mary Charara and Victoria Johnson of Dearborn High School.
Luke Adamkiewicz and Kayla Katona received Youth in Theatre Awards for "Pirates of Penzance" with the Summer Arts Academy Players, with Nathaniel Hermen and Maria Viscomi equally recognized for their performances in the Guildlings' "Born in a Trunk" with the Players Guild.