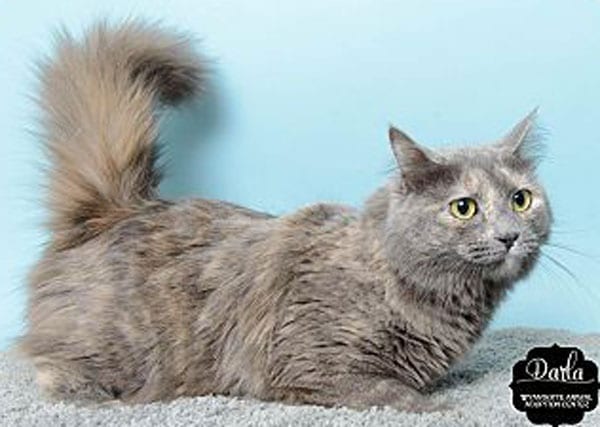 Photos courtesy of Downriver Central Animal Control
Darling Darla
Darla, an adult female domestic mediumhair, is a little scared but is slowly coming out of her shell. She is spayed and up to date with shots.

Friendly Franco
Franco, a young male American pit bull terrier mix, is a lively pup that likes people and kisses. He likes to play and have fun. He is neutered, housetrained and up to date with shots.

Lovely Layla
Layla, a young female domestic shorthair, is good with children, dogs and cats. She is petite and very friendly. She is spayed and up to date with shots.
Dog adoption fees are $95 and cat adoption fees are $65 (both in cash). Fees include spaying or neutering, first distemper vaccine and a rabies vaccine if the animal is old enough. The Wyandotte Animal Pound is at 1170 Grove, west of 11th Street. Adoption hours are 5:30 to 7:30 p.m. Monday, Tuesday and Friday, 10 a.m. to 2 p.m. Saturday and 10 a.m. to 1 p.m. Sunday. For more information call 734-324-4445 or go to www.wacshelter.com.