Photo courtesy of Southgate Civic Players
Southgate Community Players present "Curiosity Cat" July 18, 19, 25 and 26 at the Corner Playhouse, 12671 Dix-Toledo Road in Southgate. For tickets or more information, call 734-282-4727 or go to scponstage.com.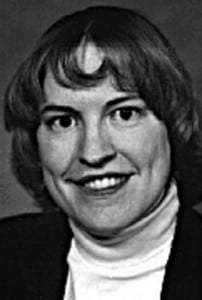 By SUE SUCHYTA
  Summer theater hits its stride this weekend, with multiple shows opening in the area, and theaters announcing auditions for fall shows as well.
Southgate Community Players has its youth theater production of "Curiosity Cat" opening at the Corner Playhouse Friday, with "The Cemetery Club" following closely on its heels Aug. 15.
At Wayne State's Maggie Allesee Department of Theater and Dance, three shows are launching underground at the Studio Theater beneath the Hilberry: Bekah Brunstetter 's "Oohrah" began its run Thursday' Chekhov's "Three Sisters"  opens Thursday, and Shakespeare's "A Midsummer Night's Dream" begins July 24, with all three shows running in rotating repertory the fourth week.
Auditions for the three-weekend run of "The 39 Steps" take place at 7 p.m. July 21 and 22 at the Players Guild of Dearborn. The show runs Sept. 12 to 28 at the playhouse.
 
SOUTHGATE SHOWS
  "Curiosity Cat" follows two displaced children living with their aunt, whose own adopted cat helps other felines find homes. It opens at 7 p.m. Friday, and continues July 19, 25 and  26 at the SCP Corner Playhouse, 12671 Dix-Toledo Road.
Tickets are $10, and available by calling 734 282-4727 or at scponstage.com.
The cast includes Southgate residents Ryan Boos, 12, as Sergeant Schultz; Isabel Perez, 10, as Claire; Blake Robinson, 9, as Charlie; Sydney Robinson, 11, as Curiosity Cat; and Yazmin Perez, 13, as Stray Cat.
Allen Park cast members include Abbey Demorrow, 15, as Skeevelberger; Audrey Demorrow, 9, as Squirrel; and Brendan Siddall as Dad.
Brownstown Township cast members include Macy Murdock, 9, as Duke; and Olivia Williams, 9, as Penelope.
Other cast members include: Paris Fisher, 9, of Riverview as Coot Cat; Daniel Kemp, 17, of Romulus as Slicker; Kiersi Dulz, 10, of Taylor as Fred; Trenton residents Sarah Hollon, 13, as Leo the Lion, and Fiona McCardell, 6, as Tubbs; and Eleana Moore, 12, of Woodhaven as Aunt Ginny/Mrs. Podger.  
"The Cemetery Club," which runs at 8 p.m. Aug. 15, 16, 22 and 23 at the Corner Playhouse, is about three widows who gather once a month at their husbands' graves and talk about their lives. When one of the widows starts to date, their friendships become strained.
Tickets are $13. For more information, call 734-282-4727 or go to scponstage .com.
The cast includes Allen Park residents Alan Demorow as Sam and Andrea Demoros as Mildred, Kelly Klug of Southgate as Doris, Lynn Tate-Babcheck of Taylor as Ida, and Jema McCardell of Woodhaven as Lucille.
 '39 STEPS' AUDITIONS JULY 21 & 22 AT PGD
  The Players Guild of Dearborn will hold open auditions for "The 39 Steps," adapted by Patrick Barlow from the John Buchan novel and Alfred Hitchcock movie at 7 p.m. July 21 and 22 at the playhouse, 21730 Madison in Dearborn.
The show runs for three weekends, Sept. 12 to 14, 19 to 21, and 26 to 28, with 8 p.m. Friday and Saturday shows and 2:30 p.m. Sunday matinees.
For show and character descriptions and audition information, as well as a downloadable form and a rehearsal conflict sheet, go to playersguildofdearborn.org and click on "The 39 Steps" logo.
UNDERGROUND THEATRE COMPANY LAUNCHES THREE SHOWS 
The Underground Company at Wayne State University, in the Studio Theater beneath the Hilberry, will launch a three-show summer session next week for a month long run.
The company of young actors has committed to "making art, exploring classical and contemporary plays, and seeking intimate discoveries."
Bekah Brunstetter's "Oohrah" opened Thursday and continues with shows at 8 p.m. July 30 and 31.
The play begins with Ron, who has returned home from his third and final tour of Iraq, eager to resume his life with his wife Sara. However, the family dynamic changes when a young Marine arrives and sweeps Sara's sister off her feet, her daughter Lacey trades her dresses for combat boots, and Ron begins to miss the rush of military action. The play explores the dynamics woven into the fabric of a military family.
The cast includes Logan Hart as Ron; Amelia Gillis as Sara; Katie Foster as Abby; Adham Aljahmi as Chris; Christopher Stanley Peterson as Chip; Alexis Barrera as Lacey; and Jordan Fritz as Pop-Pop.
Chekhov's "Three Sisters" opens at 8 p.m. July 17, and continues July 18, 19, 29 and Aug. 1 in the Studio Theater.
Set in Russia, an aristocratic family, the Prozorovs, struggle to find meaning in a small provincial town while they long to return to the sophistication of Moscow. The three sisters, Olga, Masha, and Irina, depict the lives of the privileged class on the decline in Russia at the turn of the 20th century.
One of Chekhov's major works, the drama remains one of his most popular plays.
The cast includes Jordan Fritz as Andrey; Tiaja Sabrie as Natasha; Naomi Shangle as Olga; Alexis Barrera as Masha; and Egla Kishta as Irina.
Also in the cast are John Denyer as Kulygin; Logan Hart as Vershinin; Dylan Koblin as Tuzenbakh; Adham Aljahmi as Solyony; and Chris Stanley Peterson as Chebutykin.
Clearie McCarthy plays Fedotik; with Madison Miller as Rode; Chris Stanley Peterson as Ferapont; and Amelia Gillis as Anfisa.
The third offering, itself a theatrical trifecta, follows with Shakespeare's "A Midsummer Night's Dream" re-imagined, with the mechanicals – seven actors – playing all of the show's 29 roles.
The "play within a play" portrays three worlds: the faeries, the upper class humans, and the working folk blue-collar class. The traveling company of mechanicals (the actors), are rehearsing, and through them we see the three worlds explored through the suspension of disbelief and the mystical spell of theater that we let carry us to other realms.
The cast includes: Katie Foster as Peter Quince, Robin Goodfellow/Puck, and Egeus/Philostrate; Adham Aljahmi as Bottom, Demetrius and Pyramus; Shannon Hurst as Snug, Lyon, Helena, Pease-Blossom, and the third faerie; Madison Miller as Flute, Thisbe, Lysander, Mustard-Seed and the second faerie; Tiaja Sabrie as Snout, Wall, Hermia, Cobweb and first faerie; Egla Kishta as Starveling, Moon-shine, Hippolita, and Titania/Dutchess; and  Dylan Koblin as a Mechanical, Theseus/Duke, and Oberon.
Midsummer opens July 24, and continues it runs July 25, 26, 28 and Aug. 2, with all three of the shows running in rotating repertory the fourth week.