Photo by Sue Suchyta
"A Midsummer Night's Dream" became the first Shakespearean play produced in the 87-year history of the Players Guild of Dearborn Friday, with Tayler Jones (left), of Detroit as Puck, Daniel Morency of Grosse Pointe Park as Oberon, Matthew Pecek of Grosse Pointe Park as Nick Bottom and Samantha York of Dearborn as Titania.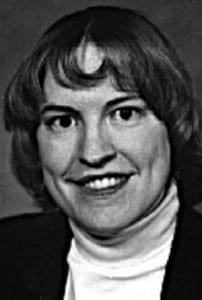 By SUE SUCHYTA
When the curtain rose on the romantic comedy, "A Midsummer Night's Dream" Friday at the Players Guild of Dearborn, the fundraiser was the first Shakespearean performance in the Guild's 87-year history.
Director Katie Suchyta of Dearborn said over-analysis of Shakespearean plays in an educational setting often robs them of their magic in the quest for philosophical meaning.
"Shakespeare wrote plays specifically to entertain, and it's the actors' job to make it happen," she said. "This cast is fantastic."
"Midsummer" features both human and magical beings, as well as a play-within-a-play. Separated human lovers are bewitched, then reunited, a spell cast on a fairy queen causes her to fall in love with a donkey, and a traveling troupe comically prepares a play for a royal wedding celebration.
The cast featured Kimberly Alley of Redford Township as Hermia, Shannon Hurst of Warren as Helena, Nick Marek of Westland as Lysander and Michael Suchyta of Dearborn as Demetrius.
Others in the cast included Dan Drobot of Redford as Theseus, Jenna Gadille of South Rockwood as Hippolyta, William Dunn of Taylor as Philostrate, Daniel Morency of Grosse Pointe Park as Oberon, and Dearborn residents Mary Mentor as Egea and Samantha York as Titania.
Playing the fairies were Tayler Jones of Detroit as Puck, with Shannon Bingham of Dearborn Heights as Peaseblossom, Veronica Estigoy of Livonia as Mustardseed, and Dearborn residents Katerina Stanley as Moth and Karyna Sitkowski as Cobweb.
The mechanicals included Matthew Pecek of Grosse Pointe Park as Nick Bottom, Matthew Marlin of Lincoln Park as Robin Starveling, and Dearborn residents Sarah Kornacki as Peta Quince, Abdel Raouf El-Alami as Snout, Kyle Tillman as Francis Flute, Christian Plonka as Snug and Jonathan Lundblad as Pat.
AUDITIONS FOR 'HAIRSPRAY' AT HFC
Chris Bremer will hold auditions from 7 to 10 p.m. Sept. 23 and 25 for Henry Ford College's spring musical, "Hairspray."
High school matinees will run 10 a.m. April 27, 29 and May 1 in the MacKenzie Fine Arts Center.
For more information, go to theatre.hfcc.edu.
DAG PRESENTS 'THREE MEN AND A TENOR 20th ANNIVERSARY TOUR'
The Downriver Actors Guild presents the concert series offering "Three Men and a Tenor 20th Anniversary Tour" at 7:30 p.m. Sept. 20 and 3 p.m. Sept. 21 at the Theater on the Avenue, 2656 Biddle in Wyandotte.
All seats are $20. For tickets or more information call 313-303-5269 or go to downriveractorsguild.net.
NATIONAL TOUR OF 'ANNIE' LAUNCHES SEPT. 26 AT FISHER THEATER
The new national tour of "Annie" will launch its run Sept. 26 to Oct. 4 at the Fisher Theater in Detroit.
Original lyricist and director Martin Charnin directs the show, creating a new vision of the memorable 1977 Tony Award-winning musical.
"Annie" features a book by Thomas Meehan, music by Charles Strouse and lyrics by Martin Charnin.
 The score includes "Maybe," "It's the Hard Knock Life," "You're Never Fully Dressed Without a Smile," "Easy Street," "I Don't Need Anything But You" and "Tomorrow."
Issie Swickle, a 9-year-old from Davie, Fla., will play the title role of the spunky orphan in her tour debut.
The cast includes Gilgamesh Taggett as Oliver Warbucks, and Lynn Andrews as Miss Hannigan. Ashley Edler plays Grace, with Garrett Deagon as Rooster, Lucy Werner as Lily and Allan Ray Baker as FDR.
Sunny, a 4-year-old rescue terrier mix, stars as Sandy. The orphan cast includes Angelina Carballo, Adia Dant, LillyBea Ireland, Sydney Shuck, Lilly Mae Stewart and Isabel Wallach.