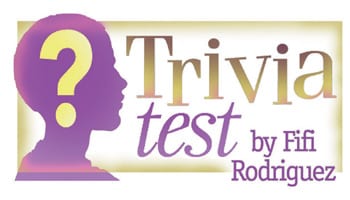 1. ASTRONOMY: Which planet in our solar system is closest in size to Earth?
2. TELEVISION: Who is the voice of Moe the bartender on "The Simpsons"?
3. MOVIES: In which movie did Bill Murray deliver the line, "Well, there's something you don't see every day"?
4. MYTHOLOGY: In Greek mythology, who rules the underworld?
5. U.S. PRESIDENTS: Which U.S. president served the shortest tenure in history?
6. LITERATURE: When was the novel "Goodbye, Columbus" by Phillip Roth published?
7. FOOD & DRINK: What kind of food is a peanut?
8. GEOGRAPHY: How much of the Earth's surface is covered by the oceans?
9. LANGUAGE: What is another name for a lexicon?
10. MATH: How many different letters are used in Roman numerals?
Answers
1. Venus' equatorial diameter is about 95 percent the size of Earth's.
2. Hank Azaria.
3. "Ghostbusters," in reference to the giant Stay-Puft marshmallow man
4. Hades
5. William Henry Harrison died of pneumonia only 32 days after taking office.
6. 1959
7. A legume
8. 71 percent
9. Dictionary
10. Seven
© 2014 King Features Synd., Inc.