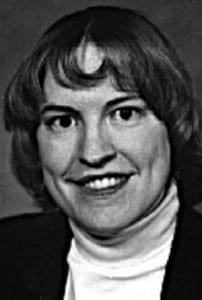 By SUE SUCHYTA
The Downriver Actors Guild opens the musical "Little Shop of Horrors" Oct. 31 with a 9 p.m. Halloween party and performance at the Theater on the Avenue, 2656 Biddle in Wyandotte. Other performances are at 7:30 p.m. Nov. 1, 7, and 8 and 3 p.m. Nov. 2 and 9.
Tickets are $15, with $12 admission for seniors and students. For tickets or more information, call 313-303-5269 or go to downriveractorsguild.net.
In "Little Shop of Horrors," Seymour, a Skid Row florist assistant, discovers an alien plant and gains fame and fortune. His newfound luck comes at a price, however, because the plant has a lust for human blood. Seymour must decide how far he is willing to go to fulfill his dreams.
Director Denny Connors of Allen Park said that while many people have seen the movie, few have seen the stage play, which differs from the movie.
"It got everything," Connors said. "It's got a love story, it's campy, it's a takeoff on the B-movies, great zippy dialogue, great dance numbers. This whole cast is amazing. There isn't one person in this cast that isn't lead material, so you are going to get an amazing show."
He said the biggest challenge in staging "Little Shop" is the four puppet plants, which grow in size and eventually take over the stage.
"There are some surprises that just don't stay on the stage. Let's just leave it at that," Connors said.
Randall Nicholls of Allen Park plays Seymour, a dream role for him. He describes the character as a nerdy plant geek.
"Seymour has to make a lot of hard choices," Nicholls said. "He gets altered by the fame, as most people do, and also for his one love, Audrey, so that steers him sometimes, but I think he also has a good core belief system."
He said "Little Shop" is a fun dark comedy.
"It's about a plant that eventually eats the world," Nicholls said. "That's pretty heavy, but the writing in it is so wonderful, (and) it is so funny. There are so many good times to get a great laugh in this show."
Jenna Gadille of South Rockwood said she has a lot of fun playing Audrey, a character very different from her own personality.
"Audrey doesn't think she deserves anything good in her life, even though Seymour thinks that she does," Gadille said.
She said Audrey is a "ditzy blonde" who is not very smart, and she has fun playing the over-the-top aspects of the role.
"It's totally not me," she said. "If I think I am holding back, then that's not enough."
She said "Suddenly Seymour" is her favorite song.
"It's really the turning point of the show," Gadille said. "She lost Orin, even though she doesn't know why, she finally gets this relationship with Seymour, and she's just over-the-moon happy about it."
Leo McMaster of Rockwood plays Orin, the sadistic dentist and original boyfriend to Audrey. He said the character takes a lot of pleasure in causing pain.
"I am kind of an easy sway for the plant to encourage Seymour, to lead him down the path of killing, because I'm worthy," McMaster said. "As the song says, 'The guy sure looks like plant food to me,' because of how much (Seymour) loves Audrey, and how totally awful I treat her throughout the early scenes.
"In a weird way I'm comic relief even though I am like a totally awful person, and I am hoping that people, when I die, take a little bit of glee in it."
Paul Primeau of Brownstown Township, who sings the role of the plant, Audrey 2, said the vocal part is very soulful, a combination of Barry White and Otis Redding.
Jeff Powers of Huron Township plays Mushnik, the flower shop owner. He has been in the show three times before, twice playing the plant, and most recently as Mushnik with Southgate Community Players.
Others in the cast include Kayla Aue of Garden City as Crystal, Sydney Villanueva of Gibraltar as Ronnette and Kati Wood of Grosse Ile Township as Chiffon.
The ensemble includes Ashley Blevins and Emily Braun of Allen Park; Don Corbin of Lincoln Park; Makenna Mariles of Riverview; Amanda Aue, David McDonald, Jessalyn Sturm and Mitchell Sturm of Taylor; Chris Gawel and Bradley Hardecki of Woodhaven; and Spencer Genrich of Wyandotte.
Jane Beier and Wendy Fichter of Allen Park are the choreographer and musical director, respectively, with Peggy Partrich and Michelle Sturm of Taylor as co-producers, and Kristi Davis of Riverview as assistant director.
BONSTELLE OPENS SEASON WITH "ALL'S WELL THAT ENDS WELL"
Wayne State University kicks off its undergraduate theater season with Shakespeare's "All's Well That Ends Well" at 8 p.m. Oct. 10, 11, 17 and 18, 2 p.m. Oct. 12 and 19, and 10 a.m. Oct. 16 at the Bonstelle Theater, 3424 Woodward in Detroit.
Tickets are $10 to $20 and are available at 313-577-2960, or at wsushows.com.
"All's Well That Ends Well" is one of Shakespeare's lesser-known comedies. In it, Helena falls in love with Bertram, a nobleman who is indifferent to her. In an attempt to dissuade her, he gives her a series of seemingly impossible tasks. When she uses cunning to rise to the challenge, Bertram sees Helena in a new light.
Inspired by a line from the play, "The web of our life is of a mingled yarn, good and ill together," director Carolyn Gillespie said she worked with scenic designer Sarah Pearline of Detroit, costume designer Mary Gietzen of Warren and lighting designer Amy Schneider of Sterling Heights to weave an image of beauty transformed in a twisted world.
The cast includes Hannah Butcher of Taylor as the widow, Carl Bentley of Flat Rock as Lafeu, Paul Clauson of Sterling Heights as the king, Garrett Harris of Westland as Parolles, Gaia Klotz of Midland as the countess, Sydney Machesky of Shelby Township as Helena, Bradley Smith of Waterford as Bertram, and Kendall Rose Talbot of Sterling Heights as Diana.
The chorus includes Jacob Boida and Paige Stefanski of Warren, Dann Finn of Armada, Dante Jones of Detroit, Ibrahim Karim of Novi, Caitlyn Macuga of Westland, Michaella Mallett of Southfield, Chris Peterson of Sterling Heights, Kiera Schmidt of Livonia, and Michael Vultaggio of Center Line.