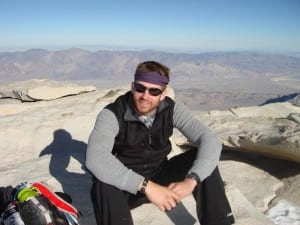 DEARBORN – The 2015 Memorial Day Parade on May 25 will feature Ryan "Birdman" Parrott, a retired Navy SEAL who has since founded a national organization advocating for burn victims.
Parrott's group, Sons of the Flag, works to support burn victims and fund research for better treatments of burn injuries.
While Parrott lives in Texas now, he has a number of ties to Dearborn, including belonging to the American Legion Post here, said Sean Green, commander of the Dearborn Allied War Veterans Council. The DAWVC, along with the city of Dearborn, organizes the parade.
"I wanted someone who was 'one of us' as grand marshal, and I mean 'one of us' in so many ways," Green said.
Parrott, like most of Dearborn's vets, served as an enlisted man, not an officer.
"He can relate to all of us," Green said.
Parrott's mother, Lisa Wolf, lives in Dearborn and is a member of the Michigan Military Moms, which started in Dearborn.
Memorial Day activities will begin at 9:40 a.m. May 25 with a solemn military funeral procession to honor veterans whose cremains have been stored in funeral homes for years due to a lack of resources to inter them.
At 10 a.m., the 91st annual parade will begin, traveling its usual route along Michigan Avenue from Greenfield to Schaefer Road, ending at the former City Hall, 13615 Michigan Ave.
The public is invited to the noon remembrance ceremony in City Hall Park. The 338th Army Band will perform, and Parrott will make an address.
Green also chairs the parade committee. He served in the Navy from 1991 to 1996.
Green's philosophy is that Memorial Day should honor all those who gave their lives in service of their fellow citizens, including first responders working for police and fire departments.
Grand marshal inspired to help burn victims
That idea meshes well with Parrott's philosophy. He works closely with firefighters and others who have been impacted by burn injuries.
He was humbled to be asked to serve as grand marshal in the parade.
"I'm honored beyond belief," Parrott said.
Parrott, who grew up in the Detroit area, served three combat tours to Iraq before being assigned to Advanced Training Command as an instructor.
In 2005, he was manning the gun turret atop a Humvee when the vehicle hit an improvised explosive device. The blast caused a flash fire and threw him from the vehicle. Parrott regained consciousness with his face and arms on fire and saw his team members suffer devastating burns and blast injuries.
While Parrott's burns were only first and second degree, his teammates suffered life-long injuries.
After completing his service, Parrott moved to Dallas and in 2011 met Retired Capt. Sam Brown, a burn survivor. Parrott said he was inspired and humbled by Brown's display of strength and courage. However, Parrott was also frustrated that burn victims were not benefiting from medical advancements the same way amputees benefit from advancements in prosthetics.
Searching for better answers, Parrott sought out civilian burn survivors as well as firefighters and paramedics.
He wanted to understand how victims could be better helped after a severe burn or how better initial treatment might have impacted the end result of their injury. Through those meetings and conversations, Parrott realized that traumatic burns significantly impact not only the military community, but civilians and first responders as well.
Parrott established Sons of the Flag to help burn survivors and their families and to try to speed the development of better treatment for victims.     Established in 2012, the group has now spread to 20 states.