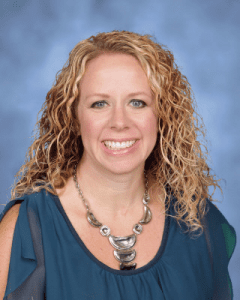 By ZEINAB NAJM
Times-Herald Newspapers
HEIGHTS — Dearborn Heights District 7 approved the contract of new Supt. Jennifer Mast and appointed Jonathan Premo as a new board member during a meeting June 20.
Mast's unanimously approved, three-year rolling contract will include a $125,000 salary, a vehicle allowance for travel and tax shelter annuity following one year at the position.
Under the contract, Mast asked to freeze her seven sick days from her teaching contract to be paid out at retirement or for use if her superintendent sick days run out.
Mast also asked to remove a clause in the contract that would have allowed the board of education to transfer her to any other administrative position within the district without consent.
The contract was approved after a negotiation meeting was held for the public June 19 where the details were worked out between Mast and the board members.
Mast's interim superintendent contract was set to expire on June 30 after she was appointed to the position in April. On June 6, a motion to approve her two-year contract resulted in a 3-3 vote with Trustee Phillip Kubitz absent from the meeting.
Trustees Lori Fujita, Marcia LeBar and Robert Brown voted in favor of Mast's contract while David Mack, Mandy Diroff and Vickie Bracken voted against.
On May 2, the board of education first passed a resolution to make Mast the district's permanent superintendent. The board then made a motion to vote Mast as the new superintendent but it failed to pass with a 4-3 vote against. Following support of Mast from the audience, Kubitz made a motion again to revote Mast as superintendent which passed 4-3 after he changed his vote.
Mast worked as a teacher and assistant principal at O.W. Best Middle School and also spent four years as principal at Bedford Elementary School.
She earned her bachelor's and master's degrees from University of Michigan-Dearborn in education and administration.
During the same June 20 meeting, Premo was named to the board unanimously after Kubitz resigned on June 7 by submitting his letter of resignation.
Premo, a Dearborn Heights resident, is married with two children in the district and graduated from Annapolis High School in 1999.
He graduated from the Wayne County Community College District nursing program and currently works as a dialysis technician. Premo is involved in the school district as a member of the Bedford Elementary School Watch D.O.G.S. and Bedford Education Association.
The term Premo will serve expires Dec. 31, 2018. He was selected over three other Dearborn Heights residents: Jack Aiello, Shelly Gambino and Karen Whisler.
(Zeinab Najm can be reached at [email protected].)