By ZEINAB NAJM
Times-Herald Newspapers
DEARBORN — The Dearborn City Council race features 16 candidates the Aug. 8 primary election, two of which will be eliminated heading into the general election Nov. 7.
The 16 candidates are incumbents Robert Abraham, David Bazzy, Susan Dabaja, Brian O'Donnell and Michael Sareini along with Ziad Abdulmalik, substitute teacher Nada Al-Hanooti, ICU nurse Fayrouz Bazzi, head of the Democratic Engagement and America Reads at the University of Michigan Erin Byrnes, registered nurse Sharon Dulmage, business owner Regan Ford, non-profit director Sean Green, business consultant Rifaat Hacham, Wayne County Sheriff Reserves Electrical Engineer and Commander Ramez Haidar, Dearborn Public Schools Communications Specialist Leslie Herrick and retired Dearborn Police Command Officer Kenneth Paris.
Candidates responded to questions on why they are seeking a seat on the council. Abdulmalik, Al-Hanooti, Bazzi, Dulmage, Ford, Hacham, Herrick did not provide a response to questions by deadline.
Question 1: Why are you seeking election for a Dearborn City Council seat?
Abraham: Police and Fire must remain the cornerstone of city services. The highest standard of excellence must remain the top budget priority. Staffing levels for police and fire Departments must be monitored to make sure our citizens and officers remain safe. Our Recreation activities, including pools, parks, animal shelter and the recreation center must be funded to sustain the standards our residence deserve; as well as senior living and activities veterans' programs, the museum, and libraries.
Bazzy: I am seeking re-election to continue the current path this council has set the city on over the last eight years, one of creating fiscal responsibility, while focusing on the rebirth of the downtown areas, restaurant districts, as well as new recreational facilities for our families and youth. Property values are increasing and the city is continuing to bring in new family oriented businesses.
Byrnes: I am running for city council to create positive, visible change in our neighborhoods and business districts.  I have demonstrated my commitment to this work as the Chair of our City Beautiful Commission, and a member of our Downtown Promotions Committee.  I value the multiculturalism of our city, and am committed to meeting the needs of all residents. My approach will be proactive and community-centered.
Dabaja: I am seeking re-election to build upon the progress that we have made on council the last few years, including the elimination of paid parking that served as a catalyst for economic growth, hiring of additional firefighters to improve our already impressive response times, allocating necessary funds to improve our gateways, neighborhoods, and corridors. The projects we have worked on are just now coming to fruition, and I would like to continue to use my knowledge and experience to lead these initiatives and other necessary projects.  As Council President, I have displayed a proven ability to work well with all of my colleagues and the administration, using my skills both as an attorney and a mediator to offer necessary balance and guidance in even difficult and debatable circumstances, while still maintaining an independent and objective voice.
Dulmage: I am running for Dearborn City Council because I know I can make a difference. My past 22 years experience as Trustee of Dearborn and Henry Ford College prepared me well to jump right in and get busy. I understand and am experienced in assisting to develop, implement and monitor very large operating budgets. I have lived in Dearborn over 50 years and know all areas of the city and have visited every area. I do not need a GPS to find streets. My service to the community is very diverse and includes service to all age groups from children to senior citizens. I am involved in many service clubs and organizations from Rotary to the Dearborn Area Chamber of Commerce. I want to continue to serve and put service back into being in an elected position. I am a proud Dearborn resident and I simply want to listen to you and work for you. My phone number is 313-561-6569, I would love to hear from you and listen to what your issues are and your ideas.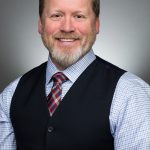 Green: I am seeking election to be a voice of the people and the person that hears their voice.
Haidar: As a proud Dearborn resident for over 30 years, I have watched our city evolve and understand the needs of our residents and our city government. Spending the majority of my adult life, studying in Metro Detroit, marrying and raising a family in Dearborn, I have shared in many opportunities for understanding, advancement, and success. Through my employment, I have gained knowledge and experience in the field of Electrical Engineering, understanding the structural and developmental needs of our city. Having volunteered my services to protect and serve residents of Wayne County over the years, achieving the position of commander, working in law enforcement has provided me with experiential opportunities to understand the needs of both residents and law enforcement agencies.
O'Donnell: I am not looking to use council to further advance a political career. I happen to be a resident and Father who loves this city and wants what is best for Dearborn and my family. Part of this love is the discipline in spending tax dollars. I have the candor to say "no" to certain projects that do not make economic sense and fight for what I feel will benefit our city and its future. Just as in a home budget, it is imperative for Dearborn to live within our means but invest in things that will protect Dearborn's future.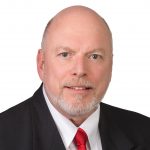 Paris: I served in many different capacities during my long law enforcement career, including operations, command positions and as Interim Chief at UM-Dearborn. As a retired officer, I can now be an independent voice to speak on important public safety issues and other challenges affecting Dearborn. I have publicly offered suggestions and questioned city leaders, police/fire and department heads on important matters. I will bring a needed law enforcement perspective sometimes lacking on our City Council. I have the ability to think clearly, critically and decisively in a fair and consistent manner.
Sareini: I have served as a councilman for the past four years and I have never shied away from controversial issues or asking the tough questions. That includes overseeing our city's general operating budget of $117 million, ensuring resident concerns are addressed, and city services are of highest quality. I am seeking reelection because I believe I have made a difference and have been a needed voice on the council.
Question 2: What do you see as the biggest issue the city faces in the future?
Abraham: The City is facing many issues in a "post-recession" economic environment.  Experience and strong leadership are needed on our city council to guide public policy and make unbiased decisions based upon the best available information.  There is no place in our local government for "politics" and "special interests."  I am committed to making the difficult decisions for the best interest of the entire community; knowing that sometimes these decision will not be popular to everyone.
Bazzy: Four years ago I set forth on a path to re-develop the downtowns, I believe that was a success, now I will set forth on the path of neighborhoods, recreation, and ordinance enforcement. Although these are tough issues I have developed a strong relationship in the community and with the department heads to accomplish this.
Byrnes:  One key issue in Dearborn is quality of life in our neighborhoods. The maintenance of homes, parks and pools and public safety are key components of daily life across the city.  As a council member, I will work with residents and city staff to identify specific needs and create action plans for our neighborhoods. Planning for a positive future also involves protecting our environment by expanding our recycling efforts, investing in green technology and improving air quality in the South End.
Dabaja: It is difficult to single out one issue, as our commitment to public safety, neighborhood services, and recreation is what has set Dearborn apart and makes Dearborn the best place to live, work and play. While serving on Council, I have continually been cognizant of how and where we spend our tax dollars, always supporting resolutions that enhance these areas to provide a safe, clean and enjoyable quality of life for Dearborn residents. However, I am conscious of my fiduciary responsibility to keep a balanced budget and to spend taxpayer dollars wisely.  I have worked to continue strengthening our public safety with new hires, and funding for essential training and equipment. Maintaining our neighborhoods is equally as important, and I will continue to advocate for a healthy budget for residential services, enabling the department to replace part-time with full-time employees necessary for consistent service and enforcement, and a strong commitment to ensuring welcoming, clean neighborhoods.
Dulmage: One of the biggest issues facing our city is the need for equal and fair enforcement of ordinances and to follow the city charter as voted on by the residents. When ordinances are enforced in all cases many concerns and problems are eliminated. We cannot sweep our concerns under the rug. As I walk and drive around the city I see many areas where I know our ordinances are not being enforced but I also understand that there is a need for more ordinance officers and better training. Educating the residents is necessary as to what the ordinances are and as to what is expected in property maintenance. I have a plan to do this that is of no cost to the city. The city charter defines how the city is to operate and there should be no deviating from what is says we are to do. Public safety staffing is defined in the charter but does not take into account the addition of the Melvindale residents so the charted should be amended to reflect this.
Green: I believe that the most important issue facing this office is communication, or lack there of.  After speaking with many residents they feel that when they go to council their concerns just fall on deaf ears. As a government institution of the people we need to ensure that the people are heard and responded to.  The answers don't have to be the answers the residents want to hear, they need to be the truth because the truth is what really matters.
Haidar: Basically, I just want people to be happy in the city and stop moving outside the city. I have been waiting and watching to see if things will get better but they haven't. I want us to work together to make Dearborn better, resolve concerns on issues that I have been talking about for many years now. I also want to enhance the beauty our city already has. Taxes are way too high, insurance rates need to come down, our senior's need better services, traffic control, drugs and substance abuse, law enforcement and fire, people with special needs and my top issue is drugs and substance abuse.
O'Donnell: The biggest issue in the short term is the neighborhoods: We need greater enforcement of the city codes already in place, and where appropriate, codes that address some of the current issues in residential and commercial building.  This can be driven through an increase of enforcement officers, the number of allowable rental homes, purchasing and/ or demolishing substandard homes, and traffic safety in our city. Our neighborhoods, are of the utmost importance in preserving the character and integrity of the Dearborn. Fair, equitable, reasonable enforcement through increased resources and with community involvement will go a long way to help.
Paris: Police and fire need adequate staffing, equipment, training, and ability to retain employees, especially with ever increasing demands for service. We are further challenged by infrastructure and development needs while maintaining fiscal responsibility. There is a real need for effective traffic enforcement. I will revisit the charter requirement for police minimum staffing and look at resource allocation to place more officers on the street. We need to ensure agreements made for shared services and consolidations meet our needs first before those of other communities.
Sareini: With the uncertainty of state revenue sharing and nearly 69 cents of every dollar allocated to public safety, we are challenged with finding a way to do more with less. Our main objective is properly budget and to ensure that our tax dollars are not wasted. It is a priority to find ways to tackle the tough issues and ensure that we are getting the most out of every tax dollar. We need to improve our infrastructure such as roads, clean our streets, and beautify our business districts. I will continue to advocate for the safety of our residents by providing funding to create a downtown district police detail to ensure the safety of our patrons.
Question 3:  Why should residents vote for you?
Abraham: Over 15 years of experience as Councilman in the City of Dearborn!  More experience than any other candidates.  Proudly serving Dearborn since January 1, 2002 and seeking a fifth consecutive term in office for City Council.  Currently, the President and Chief Executive Officer for one of the industry leading manufacturers in North America; former business owner in Dearborn; graduate of Dearborn Public Schools, Fordson High School (1985); Hillsdale College (1989), Bachelor of Arts in Accounting with a concentration in Computer Science; and became a Certified Public Accountant in 1992 and a third generation Dearborn resident.
Bazzy: Because i listen and get results, the community wanted an improved downtown, look at the results. Neighborhoods have had issues with uninhabitable houses, they contact me and we get them demolished. Families wanted more activities in the downtown, we create and i fund downtown days for families. It is about results.
Byrnes: I am committed to Dearborn, and will work to empower every member of our community. I will bring a strong work ethic to city council, and a fresh perspective that is rooted in Dearborn values.  I am running for all of us, to ensure a bright future for the city we love.  I look forward to being advocate for every resident of Dearborn, and will serve with integrity and transparency.
Dabaja: As Council President, I'm a proven leader with sound judgment, making difficult, but fair and thorough decisions.  I will use my 4 years of legislative experience and firsthand city knowledge to ensure that government works for its citizens and I will continue to make unbiased and well-researched decisions.  I am prepared and I have a steadfast commitment to serve with a record available to the public and exemplary attendance.  I've served on numerous Dearborn civic boards and have been and will remain committed to Dearborn and my fellow residents. I commit that same work ethic as your Council President, using my voice and passion to improve our city and have been accessible to our residents, listening and addressing your needs and concerns. Our residents and city need a leader who can work well with everyone, exhibiting an even temperament and the ability to make tough and unbiased decisions to the best interest of our city.  I hope you will continue to grant me this honor and you will support my bid for re-election.
Dulmage: I am asking for your vote and I believe my experience and my many years of community involvement make me a very qualified candidate. I am honest (sometime to a fault because I do not sugar coat anything), hard working and approachable. I have a proven track record of making tough decisions even if not what administration recommends. I make decisions based on fact and by listening to the residents. In my 22 years in an elected position I returned every phone call and answered every email even when opinions differed. While I have a degree in business and understand the financial implications of decisions my softer side is simply loving people and taking care of them. I am a nurse who has worked with senior citizens for over 30 years and I also work hospice. I am tough, strong but sensitive.
Green: People should vote for me because I have a proving record of accomplishment, I am ethical, and I have no agenda.
Haidar: I have always been a 33 year community advocate and a long-standing volunteer. I belong to many organizations and different civic groups. I care about the Arts deeply; Social and Political Engagement, Feeding the less fortunate, Providing medical assistance for those that don't have insurance, and Supporting our local libraries. I really try hard not to sound like a politician but my heart is truly with this city. I believe my engineering skills related to budget management, quality and timing, along with my law enforcement skills as a commander with the Wayne County Sheriff reserves and working as a team player could only benefit our Council. I hope our city residents will give me a chance; I won't let them down!
O'Donnell: I am passionate about moving the city forward in a positive direction, and have the ability to help in the process. I also have the ability to compromise and meet individuals half way to move the city forward, but never turning away from my core beliefs.  Preserving the quality of life and helping the city adapt to changing times are my reasons for running. I feel my experience, education, background, and passion are all coming together at this place in time, when the city needs specific skills to continue to thrive and prosper.
Paris: My commitment and experience is evidenced as a long serving law enforcement professional in our city and on a university campus. That commitment is further demonstrated by attending a considerable number of council meetings, special briefings, study sessions and attending budget meetings for the past two fiscal years. I have become educated on the functionality and processes of our city council and have a history of making difficult decisions affecting the well-being of our residents and community. I continue to serve as Chair of the Dearborn Traffic Commission. I can be counted upon as a "Voice of Reason, A Voice for You."
Sareini: I understand the responsibility that comes with managing public dollars, I have consistently asked the tough questions to make sure your resources are being properly allocated. I have made myself accessible to our residents and pride myself as always responding to their needs. As an attorney and an experienced sales consultant I have been an effective Councilman making several policy changes that have resulted in thousands in taxpayer dollars saved. It has been an honor to serve as your Councilman and I hope to have one of your 7 votes.
(Zeinab Najm can be reached at [email protected].)