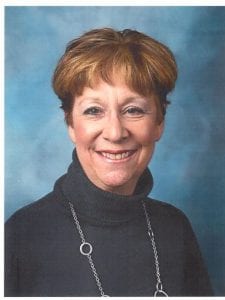 By SUE SUCHYTA
Sunday Times Newspapers
ALLEN PARK – Longtime Allen Park High School Principal Janet Wasko, 63, died Aug. 19 after a long battle with breast cancer.
She leaves her husband, Steve; her sister, Barbara (Richard) Bos; and brother Dr. Thomas (Lisa) Pullman.
Visitation was Aug. 22 at Martenson Funeral Home in Allen Park, followed by a funeral mass Aug. 23 at St. Suzanne-Our Lady Gate of Heaven Catholic Church in Detroit.
Wasko was a teacher for 19 years and a 23-year administrator. She was the assistant principal at West Bloomfield High School before becoming the principal at APHS. On Aug. 4 her health issues made it necessary for her to step down as principal.
Recent APHS graduate Emily Braun said Wasko was an eloquent speaker, and she was touched by the speech she gave last year at the National Honor Society induction.
"She gave a beautiful speech sharing her journey with cancer while stressing the importance and meaningfulness of volunteering and leadership," Braun said. "I was in tears, as were so many other people. She just made you want to be a better person."
She said Wasko quietly administered the school with professionalism and honor.
"You could see in her actions and words how she loved and was so proud of her school, coworkers and students," Braun said.
Recent APHS graduate Jessalyn Sturm said Wasko was always involved in school activities.
"She was always at band camp performances at the end of the week to cheer us on, always wearing her marching band T-shirts."
She said Wasko was frequently seen in the cafeteria during Spirit Week to cheer on the contestants.
"You would look at her and she would always be dancing around," Sturm said. "She always had a high spirit and was always active in student activities that were happening around the school."
Memorial contributions may be made to the Janet P. Wasko Leadership Award, Allen Park Schools, 9601 Vine St., Allen Park, MI, 48101. The scholarship goes to a student who is not necessarily a top academic student, but one who has shown outstanding leadership and service to others.
(Sue Suchyta can be reached at [email protected])