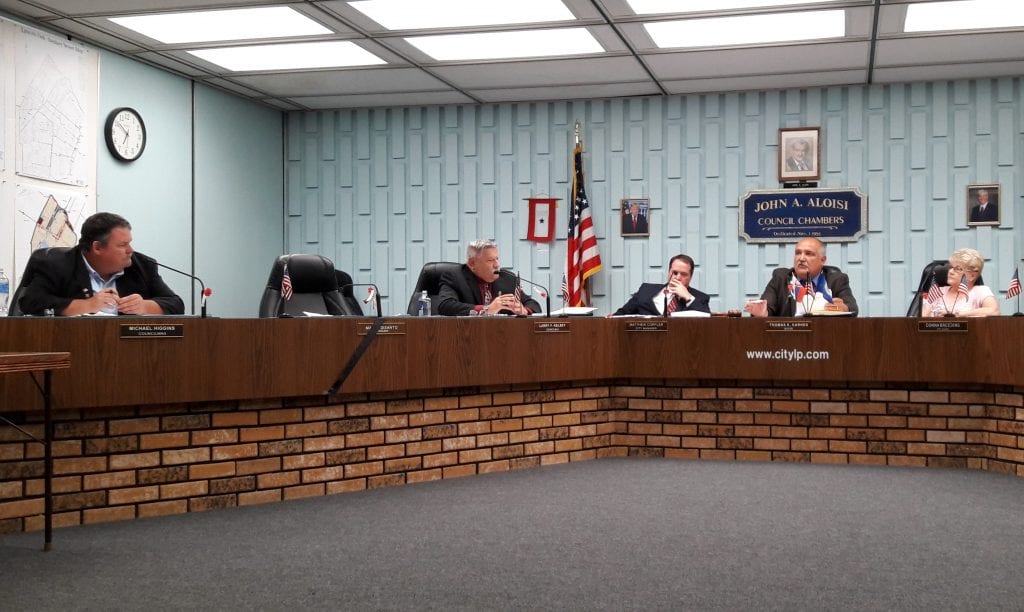 By SUE SUCHYTA
Sunday Times Newspapers
LINCOLN PARK – The death of City Councilman Mario DiSanto will require a special election in May at considerable cost to the city to replace his seat on the City Council.
Mayor Thomas Karnes said with the council down to six representatives, had there been someone who had finished seventh or eighth in the last council election, then that person could be appointed to the council.
"We did have somebody finish seventh, but due to the fact that one of the first six opted not to take the position, then we filled that with the seventh position," Karnes said. "There was not an eighth or ninth."
Karnes said the write-in candidates on the ballot were not legally done, so a special election must be held for a new council member. He said in accordance with Wayne County rules, May is the earliest opportunity for an election to be held, since the time frame is impacted by the need for potential candidates to circulate petitions.
"It seems like that is a long time from now," Karnes said. "We have raised concerns and asked Wayne County exactly how long this must take and if we had any other choices. We are asking, but as it stands right now, it will not be until May for the election."
City Clerk Donna Breeding said candidate petitions would be due in January.
Karnes said with no candidates in line to fill the vacancy and no legal write-ins, the council will vote on a resolution to authorize a special election at the Sept. 18 City Council meeting.
Petitions will be available after the special election has been called for, and will be due by 4 p.m. on Jan. 23 to fill DiSanto's unexpired term.
Councilman Thomas Murphy said since a special election is being called anyway, he suggested a charter amendment be proposed that would allow council 30 days to appoint a person, and if they could not agree on someone, then a special election would be called.
"It's going to cost us $25,000 just for this," Murphy said. "So I would like to see that we put something together and put it on the ballot at the same time we are going to have this other election. Perhaps in the future we can save ourselves a bundle."
City Attorney Ed Zelenak said the city clerk will recall that the city council provides for the council to fill vacant seats.
"You may recall that twice we were in circuit court where they attempted to mandate this council to fill the seats, and I defended the council's position, supported by the attorney general at that time that 'shall' does not mean 'fill the seats,'" Zelenak said. "So council has been there. This amendment was drafted when people were interested in running for office, to provide for an automatic fill-in, and council worked hard to get this amendment passed.
"We can do what you like if its in council's way, but you should know that historically, that is where you were before you got here today, but at one time some of you remember there were 20 people running for council."
Zelenak reminded the council that there used to always be someone who ran and was not seated to fill the void, and people who are on council now came aboard when other people left.
Murphy acknowledged Zelenak's point, but reiterated the desire to save the city the cost of a special election.
"We don't have a lot of money to go around," Murphy said.
Karnes said the council did not initiate the council member acquisition process sooner because there is nothing that mandates a councilperson resign if they face health problems.
"He was facing a very serious illness, and it is not up to us to have him give up his seat," Karnes said. "So we have the time set aside in May, and we will see what happens."
(Sue Suchyta can be reached at [email protected])