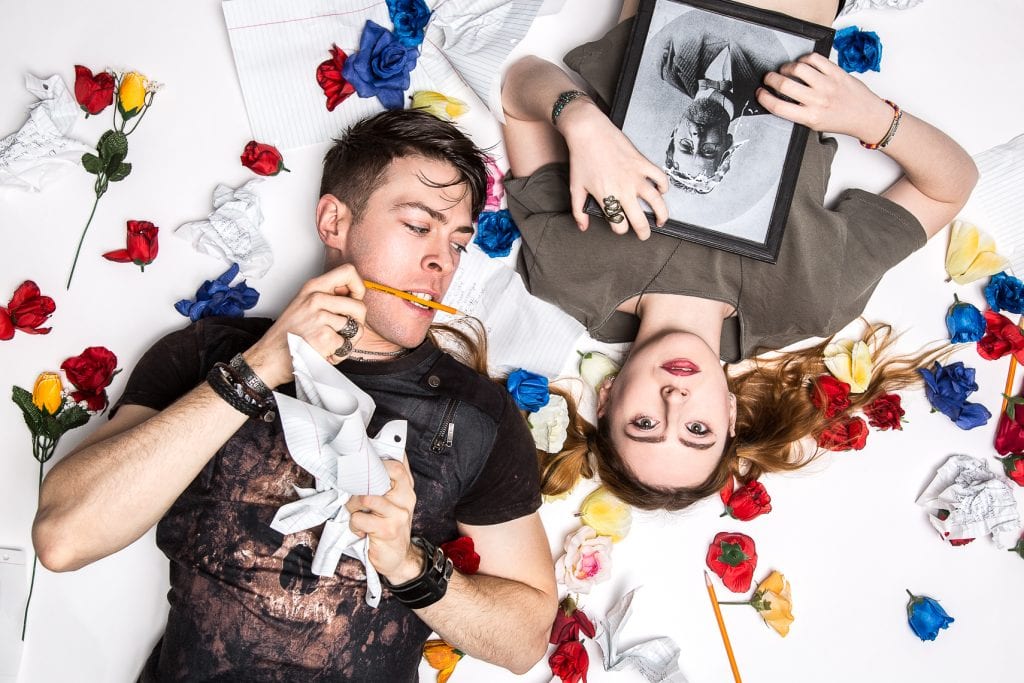 A modern spin on Chekhov's "The Seagull" will spread its wings March 1 as Wayne State University's graduate theater company offers Aaron Posner's "Stupid F**ing Bird" at the Hilberry's Studio Theatre.
The show runs 7 p.m. March 1, 8, and 29; 8 p.m. March 2, 3, 9, 10, 23, 24, 30 and 31; and 3 p.m. March 4 and 25 at the theater, 4743 Cass, Detroit.
Director Blair Anderson said that while those familiar with "The Seagull" will recognize parallels with Posner's contemporary characters, "Stupid F**ing Bird" stands on its own.
"Its intriguing rhythm and postmodern life force is not dependent on understanding Chekhov's masterpiece," Anderson said. "If anything, the humor and relevancy of this production is more accessible to audiences."
In "Stupid F**ing Bird," Conrad, an aspiring director, is about to reveal a theatrical presentation, starring Nina, with whom he is obsessed, to his mother, Emma; her lover, Doyle Trigorin, a successful novelist; and to his friends Dev and Mash.
Mash is in love with Conrad, who is too infatuated with Nina to notice. Nina, who is desperate to advance her career, fixates on Trigorin, whom she thinks can help her. When Conrad finds out about Nina's designs on Trigorin, he attempts to kill himself.
When Conrad's suicide attempt fails, Nina comforts Conrad, while still planning to seduce Trigorin. Emma tries to foil Nina's seduction, but Trigorin intervenes, and runs off with Nina.
Years pass, and the parties reunite in a social setting. Mash and Dev have married and started a family, while Emma and Trigorin are back together. Conrad still has feelings for Nina, but she still rejects him. She is on a downward slide, and lashes out, demanding answers, her mental health precarious.
The cast includes James Kern as Conrad; Wesley Cady as Nina; Sarah Summerwell as Emma; Tobias Wilson as Trigorin; Cody Robinson as Dev; Jasmine Walker as Mash; and Jacob Chapman as Dr. Eugene Sorn.
Summerwell said the play is a funny and emotionally potent new work.
"It presents questions and insights without spoon-feeding the audience," she said.
She said Emma is a "Devil wears Prada" villain at first glance, but Posner has given the character many more layers of relatability and honesty.
"An aging actress who is struggling with career, family and love hits close to home on several levels, and it is always exciting to step into someone else's 5-inch heels," Summerwell said.
Cady said the show will appeal to those who like meta theatrics, where the play draws attention to the nature of the performance, drawing audiences into the drama.
She said Nina is the most misunderstood character in "The Seagull," and "Stupid F**ing Bird" gives her a chance to show that Nina is not selfish for tending to her own needs.
Cady describes Nina as "the original manic pixie dream girl."
"A lot is put on her by other characters, specifically male characters," she said. "I loved working to find her sense of self. I wanted to take this woman, who is constantly expected to be all these different things for different people, and give (Nina) her own voice."
Cady hopes audiences are left pondering the fine line between art and life.
Robinson said "Stupid F**ing Bird" takes "a surprisingly accurate twist" on "The Seagull."
"It focuses on the ironies in today's mess of a world and shows how humorous and tragic it really is," he said.
Robinson said Dev is an eternal optimist.
"He exists on hope," he said, "finding love and beauty in rejection, and even in negativity. Truly grasping that has been the biggest challenge and the most fun of the role."
Anderson said that while the F-word is used 81 times, it is overshadowed by the word and concept of love.
"Expletives abound, not to shock, but rather to express the inexpressible frustrations that flesh is heir to," he said.
Anderson said the search for love is never easy, but is "dangerously exciting."
"It is passionately humorous, with plenty of motifs for discussions in the car on the way home," he said.
Robinson said he hopes audiences leave feeling something.
"Whatever it is, I don't care, but I do hope they leave feeling differently than when they arrived," he said.
For tickets or more information, call 313-577-2972 or go to theatreanddanceatwayne.com. The Studio Theatre is only accessible by stairs.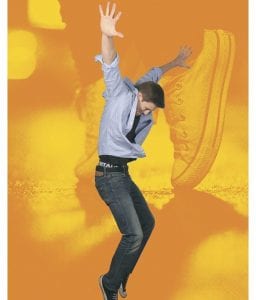 SOUTHGATE TEEN HONORED FOR LEAD IN STAGECRAFTERS' 'FOOTLOOSE'
Tyler Goethe, a 2017 graduate of Southgate Anderson High School, was recognized by Broadway World Detroit for Best Youth Performance (under 18) for his portrayal of Ren in "Footloose the Musical" at Stagecrafters in Royal Oak.
The 2017 award season included shows from October 2016 to September 2017.
Goethe, who played an ensemble role in "Footloose" in 2012 with the Downriver Actors Guild of Wyandotte, and sidekick Willard with Trenton's Downriver Youth Performing Arts Center in 2016, said he was "beyond nervous" when he auditioned for the lead with Stagecrafters.
"Even after I was cast, I was still nervous, because I was new to this theater," he said. "But my new cast mates welcomed me with open arms."
Goethe said the director, producers and vocal director were supportive and kind.
"The whole experience was enjoyable, and I would love to do the show again," he said.
He recently appeared in "Skin," an interactive theater experience, at The Grand Venue in Detroit, and as Conrad Birdie in "Bye Bye Birdie" at both DAG and his high school.
He performed extensively with Taylor's Acting Out Productions, and played Sky Masterson in "Guys and Dolls," Chachi in "Happy Days – the Musical," Mr. Green in "Clue," Warner Huntington in "Legally Blonde," Tarzan in "Tarzan – the Stage Musical," and Snoopy in "You're A Good Man, Charlie Brown."