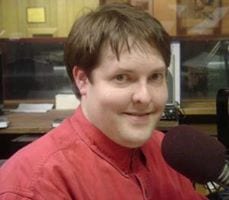 By DENNIS A. BROWN II

(In this second of a two-part series, a nationally televised news magazine show revealed how young adults with autism are being ignored. You're about to find out who those people are and how the numbers can prove it.)
Children with autism grow up but cannot outgrow autism. From my diagnosis of autism at age 17 until my diagnosis of Asperger's at age 35, I tried living a normal life by working, attending a community college and living independently.
In a previous editorial, Autism Speaks says that about 500,000 Americans with a disability would outgrow school-based support programs after reaching age 21 by the year 2025. The Centers for Disease Control says that the number of adults with autism is expected to climb by 700 percent by the year 2030. The cost to support an adult with autism in a supported living setting would range from $50,000 to $100,000 annually.
But an April 21, 2015, story in Autism Speaks revealed more stats that might prove how the majority of adults with autism are being ignored: The A.J. Drexel Autism Institute says that one in three young adults with autism ages 18 to 21 are disconnected from school and work. About 30 percent attended college. About 32 percent had a paying job outside the home within two years after high school. About 19 percent were living independently without supervision. About 37 percent received vocational services or job training after high school. What's even worse is that as much as 90 percent of adults with autism are either unemployed or underemployed.
A good example of the problem was shown on the April 12, 2015, broadcast of "Dateline NBC" titled "On The Brink" as two young adult males with autism in New York state were struggling to find services.
Here are their stories:
Eric Sadowksy of New York, N.Y., was diagnosed with autism at age 3 and attended the Rebecca School at an annual cost of $100,000. He would be eligible for Social Security and Medicaid services, but some programs wouldn't work for him. Eric later showed signs of withdrawal while his mother, Mary Clancy, struggled to find assistance. The little hope that occurred was music instruction and a gym membership in which the family had to pay for themselves. Eric was later chosen to display his own artwork in an exhibit and he even tried selling it.
Nickolas Kubicsko of Medford, N.Y., was diagnosed with autism which included severe Obsessive Compulsive Disorder. He resided in a 24-hour treatment facility which was problematic because he would display acts of aggression. His parents, Michael and Lenore Kubicsko, resorted to an individual learning plan. Nickolas also showed signs of regression after graduating.
He would later receive assistance from a social worker and a team helping him with transition and self-determination that would be paid for by Medicaid after being on a waiting list for several months. After realizing that Michael's job would have him move to Florida, the family searched for more services. One organization would have him placed on an extremely long waiting list.
The difficult decision was that Michael would have move to Florida alone while Lenore, Nick, and Lenore's daughter would stay in New York City. This came after state agencies put regulations on how government funding is used which later resulted in some of Nick's services being terminated.
Linda Walder, founder and executive director of the Daniel Jordan Fiddle Foundation of New York City, stated on the same broadcast that the system fails to address the problem of adults with autism. The reason behind struggles was that the schools lacked a transition plan, which would enable them to continue receiving assistance with further education and gaining meaningful employment and independence.
How many adults with autism have to be ignored before action is taken? How many more regulations must be issued? The numbers are proving it. The schools should have a transition plan where families and staff members could meet several months prior to graduation and discuss it. Regulations need to be eradicated so that adults with autism receive adequate assistance that would help them live independently.
(Next week: In 2016 I wrote how more children were being diagnosed with autism. A new method reveals how that is true. Plus you might be outraged about how much is spent on autism research compared to other ailments and on therapy.)
(Dennis A. Brown II is originally from Louisville, Ky., and currently lives in Dearborn. He currently is a junior clerk in the Treasurer's Office for the city of Melvindale. He was diagnosed with autism at 17 and with severe Asperger's syndrome at 35. He is a former radio broadcaster and volunteers his time and effort by writing, recording, and producing a series of public service announcements about autism awareness for non-commercial radio stations.)