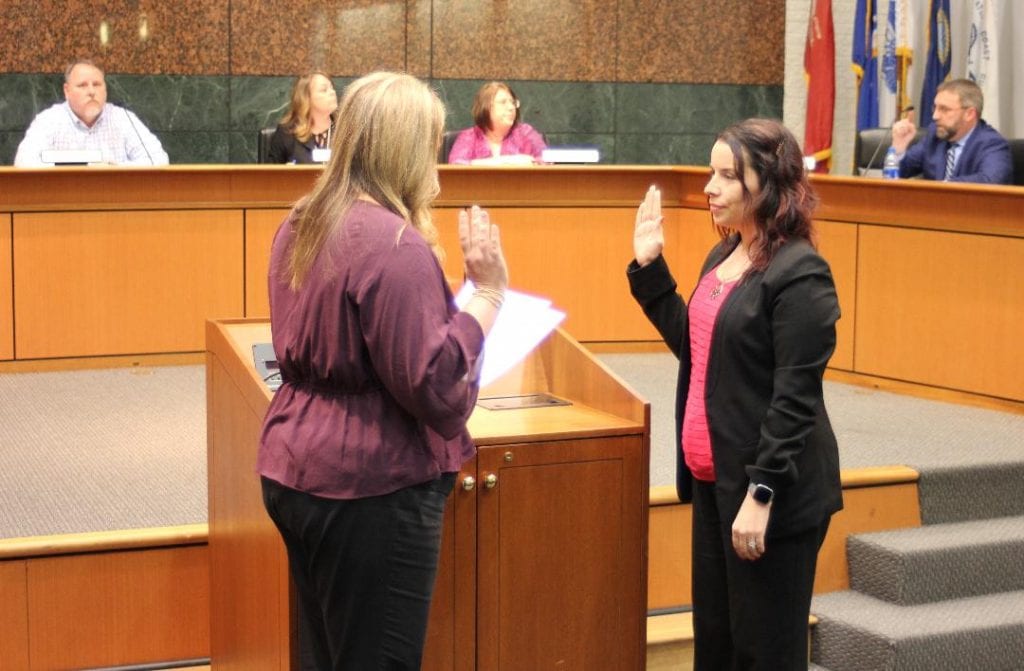 By SUE SUCHYTA
Sunday Times Newspapers
TAYLOR – The City Council surprised attendees by approving Angela Winton to the council on its first vote, 4-2, filling the vacancy left by Alex Garza's state House District 12 election.
City Council, per guidelines outlined in the City Charter, is tasked with filling any vacancy. Council requested applications for the post in December and 17 people applied by the deadline.
Of those 17, five were nominated: Winton (by Councilwoman Angela Croft), Christopher Verdun (by Councilman Dan Bzura), William Patts (by Councilwoman Caroline Patts), Carol Moran (by Councilman Butch Ramik), and Ron Thiede (by Chairman Tim Woolley).
Winton was the first voted upon and was approved. This is the third vacancy filled by the council in a little over five years. The previous two appointees were Jack Myers and Dave Gorgon.
Winton, 40, a lifelong Taylor resident who has never run for political office, said she just wants to support the City Council the best she can.
"I have been community involved my entire life," she said. "From junior high school, being student council president, and doing volunteer activities and community involvement. I work for a non-profit, I run a non-profit, so I just stay involved in the community."
Winton said this is a good opportunity to serve her hometown.
"Resident issues, like home values, are important to me, making this a community that people want to stay in and move to," she said. "Things like recreation – families having an opportunity to go do things here, like the recreation center."
Winton has served for several years on the Taylor Recreation Commission.
She and her husband, Eric, have two daughters, Faith, 12, and Skylar, 10. She was born and raised in Taylor, graduated from Taylor Center High School in 1996 as valedictorian, and graduated from Eastern Michigan University in 2003 with a Bachelor of Arts in Business Management.
She is the chief human resource officer for the Senior Alliance, Area Agency on Aging 1-C, where she has worked for nearly six years.
She is also the founder and president of Metro Detroit Share, a volunteer 501(c)(3) non-profit which provides pregnancy and infant loss support groups, funeral assistance, and an annual Remembrance Walk for families each year in Heritage Park.
The group also funds hospital needs, hospital personnel training and much more. She founded the group in 2005 after Wintons' infant daughter Brooke died. For more information, go to metrodetroitshare.org.
"My goal is to serve the city of Taylor residents to the best of my ability," she said. "I will be available to listen to their concerns. I love our city."
(Sue Suchyta can be reached at [email protected])