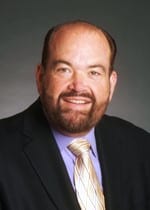 By ZEINAB NAJM
Times-Herald Newspapers

DEARBORN — In response to reaction of his halting publication of a city publication featuring an article on Henry Ford's anti-Semitic history, Mayor John O'Reilly Jr. penned a letter to the magazine's subscribers last week.
In January, O'Reilly ordered the halt of production of the January edition of the city-funded Dearborn Historian publication after learning it featured the article. He then, according to published reports, ordered the firing of the author and publication editor Bill McGraw.
According to a statement from the city of Dearborn on Feb. 1, O'Reilly did not fire McGraw and that Dearborn Historical Museum Chief Curator Jack Tate contracted with McGraw to produce the quarterly publication.
The statement continued to say that McGraw was not an employee of the city of Dearborn or the museum and per the contract the curator has the right to end the contract for any reason, which Tate did. Tate confirmed that he fired McGraw, but declined to comment further.
In response to the killing of the article and firing, the Dearborn Historical Museum Commission held an emergency meeting Jan. 31 where it passéd a resolution asking O'Reilly to release the article.
"This incident has caused real damage to the Historical Museum," Commission Chairman Jonathon Stanton said in a Feb. 10 letter to O'Reilly, according to the Detroit News. "There are serious questions to be answered for the future of the Historian and for the museum."
The Jewish Week posted an article sent to the editor by the commission which addressed O'Reilly's decision to halt the Ford story.
"We believe that remembering and discussing the history of our city serves a vital civic purpose, and it is to Dearborn's credit that we dedicate a few of our tax dollars to having a museum that strives to do that," the article read. "Remembering history is not always an easy or enjoyable task, however. History is complex because it's about people, and people are complex. We often have an urge to impose simplicity, where notable people are either heroes or villains, one thing or the other. But that's not real life or real people, and it's not real history."
In response to the reaction, O'Reilly printed a new eight-page Dearborn Historian issue with four articles relating to Ford using his own resources on Feb. 8.
A letter written by O'Reilly on Feb. 7 explaining his decision was included in the publication that reached subscribers on Feb. 12, Public Information Director Mary Laundroche said.
"I want to explain to you why I made the decision to halt the mailing of The Dearborn Historian, which is usually focused on human interest stories," O'Reilly wrote in the letter. "It is a city-controlled and city-funded publication. As mayor, I am ultimately responsible for all city communications, and have the duty to consider their effect on perceptions of our community. In this case, I did not think the city's interests would be best served by presenting the illustrations and main article about Henry Ford and his newspaper in a city-sponsored publication. In a world where negativity is so prevalent, I thought they could lead people to link the city of Dearborn of today with hateful messages repeated from 100 years ago."
O'Reilly added that he wanted to distance the city from possible criticism for being seen as a source of despicable viewpoints.
"I felt in a city publication, these viewpoints could interfere with people's understanding of our commitment to inclusion and respect. I felt they could potentially undermine our efforts, and those of our community and business partners, to promote Dearborn as a welcoming place."
"As mayor, I have a unique perspective on the lasting impact controversial historical figures have had on Dearborn. Paying for the distribution of this booklet is consistent with my practice of frequently sharing our history, including the more difficult parts. If there are criticisms generated by this printed distribution, I want them to be directed at me instead of the city.
"I fully support the good that can come from exposing and talking about hateful rhetoric. We have worked hard in Dearborn over many years to confront forces that would divide us. I'm very proud to say that these efforts have led us to a much better place, a place that rejects discrimination and welcomes and supports people from all backgrounds. We have learned from our past. That's a reality I'm committed to protect."
O'Reilly plans on having a conversation with members of the Historical Commission, Laundroche said Feb. 14.
McGraw wrote the eight-chapter, 10-page article detailing Ford's anti-Semetic history and how hate groups along with anti-Semitic incidents still exist in today's world.
"There has been a rise in anti-Semitic incidents in the past couple of years, according to multiple sources," McGraw said about writing the article. "January 2019 was also the 100th anniversary of Henry Ford buying the Dearborn Independent, which of course he would use to attack Jews. Lastly, Ford's hate is an issue today because the content from Ford's newspaper and books is being used extensively by anti-Semites on extremist websites."
McGraw further explained why he wrote the article, saying Henry Ford is a Dearborn story.
"His Dearborn Publishing Co., which owned the Dearborn Independent, is a Dearborn story," he said. "If Dearborn is going to claim credit for being the hometown of Henry Ford, it should deal with the bad along with his legendary accomplishments."
McGraw was fired, but the 10-page "100 Years Later, Dearborn Confronts The Hate Of Hometown Hero Henry Ford" story was published on Jan. 24 in Deadline Detroit, of which McGraw is a co-founder.
"I don't know why I was fired and I don't know who fired me," McGraw said. "The reason for my firing obviously had to do with the Henry Ford anti-Semitism issue, but no one has told me precisely why."
When asked what his reaction to the firing was, McGraw said he was fine and being editor of the publication was a part-time retirement gig.
"I really liked editing the magazine, but after the mayor ordered the issue killed, I was going to quit anyway," he said. "My other reaction was I couldn't believe the mayor did what he did. How many times have we heard that the cover-up is always much worse than the original problem?"
(Zeinab Najm can be reached at [email protected])