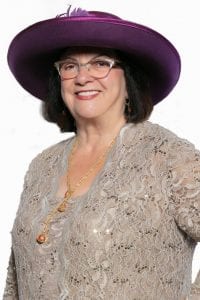 Enrica "Mama Rita" Rugiero, owner of Roman Village-Antonio's Cucina Italiana will be honored at the 46th annual Life Directions Spark of Hope Tribute Gala May 18 in the Renaissance Center.
Rugiero, one of two women being honored by the peer-to-peer mentor non-profit Life Directions, will be presented the Guiding Light award for showing that the American Dream is made possible through hard work, according to a Life Directions press release.
The other is Kathleen McCann, executive chairman of United Road, who will be presented the Lifetime Achievement Award.
Successful in the business of serving others, they have fashioned a legacy of compassion, according to the press release.
"The leadership of these two women shows how hard work and consistent values radiate joy and hope," said the Rev. John Phelps, president & CEO of Life Directions. "They have shown many how to turn obstacles into opportunities, downsizing into dreaming and discouragement into determination. Both have 'gone the extra mile' countless times for the community, its young people and Life Directions."
Tickets to the Hope Tribute Gala start at $250. For tickets or sponsorship information, go to LifeDirections.org or call 313-420-0310.
The gala will feature dinner, live and silent auctions, entertainment and the company of member students and like-minded philanthropic leaders.
"The money raised from the Spark of Hope gala will help Life Directions continue its work of inspiring and mentoring young students to become mindful and active members of the community," said Jim Schmid, event chair and managing director, Resolutions Experts, PC. "Its programs work with young adults, parents, neighbors and elders to collaboratively advocate for the success of our youth."
For more information about Life Directions, go to LifeDirections.org.