Federal agents sought connections to Awad, Fiore, campaign finances, casino activities
By SUE SUCHYTA
Sunday Times Newspapers
TAYLOR – Details of the FBI search warrant executed May 19 against Mayor Rick Sollars, assistant Kimber Dorton and Community Development Manager and past Sollars campaign manager Jeff Baum were released Wednesday.
Documents released show the wide scope of the FBI's search, which include documents related to Shady Awad of Realty Transitions LLC, whose business rehabilitates Taylor tax-foreclosed homes, returning them to the tax rolls; business dealings tied to Fiore Enterprises and Fiore LLC, which were part of the business empire run by now convicted and imprisoned Gasper Fiore; and documents related to Great Lakes Contracting Solutions and HP Snap Investments.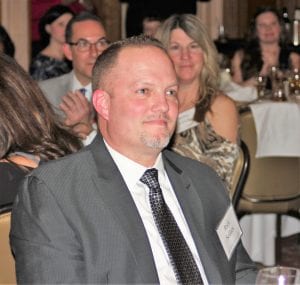 The search warrant also sought all paper and electronic records of Sollars' election campaigns; physical work performed at his home and vacation property; and Sollars' records related to his casino activity, including betting slips and ledgers detailing wins and losses.
The search warrant also extended to Sollars' locked containers and safes in his office, home and vacation property, as well as any other safe deposit boxes and storage boxes in his name.
The warrant, which was issued at 5:27 p.m. on Friday, Feb. 15 by U.S. Magistrate Judge Anthony P. Patti of the U.S. District Court  for Michigan's Eastern District, was not exercised  until Tuesday, Feb. 19, since Monday, Feb. 18 was Presidents' Day.
In addition to boxes of paper records, agents were granted permission to remove electronic devices, including computers, phones, storage devices and hard drives.
Agents also inexplicably removed Sollars' cigars and humidor from his city hall office.
Sollars has not been charged with any crime by the FBI, and the Downriver mayor has maintained his innocence, which he strongly stated at his State of the City event Feb. 21, two days after the raid.
Sollars said informally that he would like to explain circumstances that may have precipitated the warrant, but on the advice of legal counsel said he cannot comment at this time.
After news of the FBI raid was disclosed, media learned that the FBI removed $206,000 cash from Sollars' home safe. Sollars divested himself of some of his business interests when he was elected to the full-time mayor position, which may or may not be related to the large amount of cash he kept on hand.
A lawsuit has been brought against Sollars by former friend and business associate Shane Anders, who claims his towing businesses lost millions when he lost a lucrative portion of a towing contract with the city of Taylor.
Some city insiders speculate that Anders is a candidate for the whistleblower who may have provided the FBI with information that led to the Feb. 19 search and seizure.
If for any reason Sollars were not to complete his remaining term as mayor, top vote getter and City Council Chairman Tim Woolley would serve as interim mayor until the council voted on a replacement for the office.
(Sue Suchyta can be reached at [email protected])