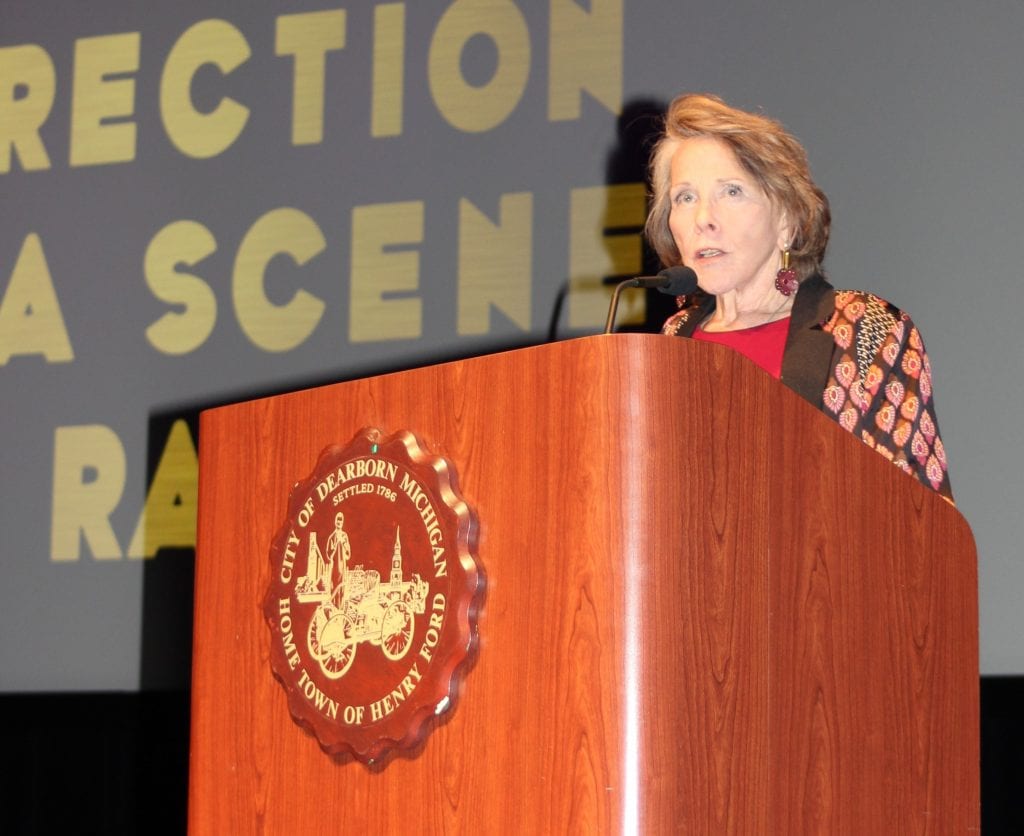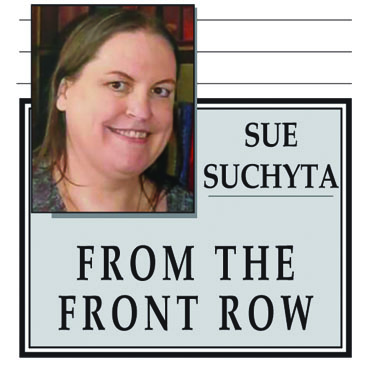 August focuses on women playwrights, from a staged reading of Collette Cullen of Dearborn's "Shedding Skin" at Meadow Brook, to BoxFest Detroit 2019, an annual festival which showcases the talent of female-identifying directors, as well as many women playwrights.
NEW PLAYS, NEW VOICES AT MEADOW BROOK
In the final Sunday of the Detroit New Playwrights' Lab: New Plays, New Voices, "Shedding Skin" by Dearborn playwright Collette Cullen, will be presented in a staged reading, along with Charity Clark Anderson's "Game Play" at Meadow Brook Theatre at Oakland University.
The performance, which is free, is at 3 p.m. Aug. 25 at Meadow Brook Theater, 378 Meadow Brook Road, Rochester. A talkback with the playwright and cast follows the performance.
Meadow Brook Theatre artistic director Travis Walter said he is pleased to support new voices in theater and introduce their works to a wider audience.
"We couldn't be more pleased to play a role in helping these authors craft their stories," Walter said.
Founded by Angela King and Charity Clark-Anderson, the Detroit Playwrights' Lab has become a forum for playwrights to join forces, experience staged readings of their works and receive critiques. The Detroit Repertory Theater hosted The Lab the two previous summers.
PLANET ANT HOSTS BOXFEST DETROIT 2019
The annual BoxFest Detroit Festival gives female-identifying directors the opportunity to direct original plays, as well as gain recognition and skills to further their careers in directing.
The 2019 festival runs Aug. 16, 17, 23 and 24 at Planet Ant Theatre, 2357 Caniff, Hamtramck. Five "boxes" feature two or three plays, and each day has a different sampling of boxes.
Box 1 includes "That's What Friends are for" by Margaret Berger, directed by Audra Jantz; "Boxes are Magic" by Allie Costa, directed by Kryssy Becker; and "Sock Puppet Fetish Noir" by Kelly McBurnette-Andronicos, directed by Stephanie Stoiko.
Box 2 features "Expecting Hamilton" by Chip Bolcik, directed by Andi Maziarz; "The Blizzard" by Bolcik, directed by Carrie Morris; and "Television Blues" by Jay Kettering, directed by Kennikki Jones-Jones.
Box 3 presents "On the Edge" by Steven San Luis, directed by Asia Marie Hicks; and "Pizza Slut" by Sarah Elisabeth Brown, directed by Shelby R. Seeley.
Box 4 showcases "Ten Minute Grief Counseling" by John McDonnell, directed by Kez Settle; "Whore of Shomron" by Angela G. King, directed by Lillian Washington; and "The Dress with the Print" by Charity Clark-Anderson, directed by Clark-Anderson.
Box 5 highlights "Unobtainable Calm" by Rachel Keown Burke, directed by Burke; "In Her Golden Years" by Steven Korbar, directed by Andaiye Spencer; and "Candy Coated" by Kelli Lynn Woodend, directed by Michelle Studer.
The Aug. 16 performance features a 7 p.m. cocktail hour, with Box 4 at 8 p.m., Box 2 at 9 p.m., and Box 5 at 10 p.m.
The Aug. 17 performance includes Box 1 at 4 p.m., Box 2 (without "Television Blues") at 5 p.m., followed by a 6 p.m. dinner break and a 7 p.m. cocktail hour. Box 1 runs again at 8 p.m., with Box 5 at 9 p.m. and Box 3 at 10 p.m.
The Aug. 23 performance includes a 7 p.m. cocktail hour, with Box 3 at 8 p.m., Box 4 at 9 p.m. and Box 1 at 10 p.m.
The Aug. 24 performance includes Box 4 at 4 p.m. and Box 5 at 5 p.m., followed by a 6 p.m. dinner break and a 7 p.m. cocktail hour. Box 3 runs at 8 p.m. and Box 2 runs at 9 p.m., followed by a 10 p.m. awards ceremony.
The winner of the audience vote competition will be offered a place in the Planet Ant One Act series, and one director will be offered an opportunity to direct at Tipping Point Theatre's upcoming Sandbox Festival of New Plays. A director will also be recognized with the BoxFest mentorship award.
Current mentors include Frannie Shepherd-Bates, Casaundra Freeman, Courtney Burkett, Sherrine Azab, Angie Kane Ferrante and Sara Lipinski Chambers, while the partner theaters include the Detroit Repertory Theatre, Tipping Point Theatre, the Kickshaw Theatre, the Matrix Theatre Company, A Host of People, the Detroit Public Theatre and the Williamston theater.
BoxFest Detroit's artistic director, Amanda Grace Ewing, said she is excited about the festival's continued growth.
"Each year, through the festival, I'm introduced to women who have been looking for opportunities to grow as directors," she said. "With the support of our festival and the continued growth of our mentorship program, I feel BoxFest Detroit is strategically situated to support women and our theater community in creating gender parity in Michigan directing."
Executive Director Kelly Rossi said she is excited to see so many new participants this year.
"I was thrilled to walk into our first meeting, seeing so many new faces," she said. "In the last decade of the festival, we have seen setbacks as well as tremendous growth, and this year's festival is a testament to that growth."
Admission is $10 for a day pass, and $30 for a festival pass. To order, go to boxfestdetroit.com.
INEBRIATED READING: 'THE TWO NOBLE KINSMEN'
Turning to a much older play, and the least produced work of William Shakespeare, is "Two Noble Kinsmen," which the Bard reputedly co-wrote with John Fletcher.
Shakespeare in Detroit will present an abbreviated reading of the play as a fundraiser from 1 to 2:30 p.m. Aug. 18 at Two James Distillery, 2445 Michigan Ave., Detroit. Attendees must be 21 and older. The admission, $30, includes three alcoholic shots.
Based on Chaucer's Canterbury Tales, "Two Noble Kinsmen" follows two cousins, Palamon and Arcite, who are taken prisoners of war, and, while captive, fall in love with Emilia, sister of Hippolyta, wife of Theseus. The cousins' friendship is tested as they both woo Emilia.