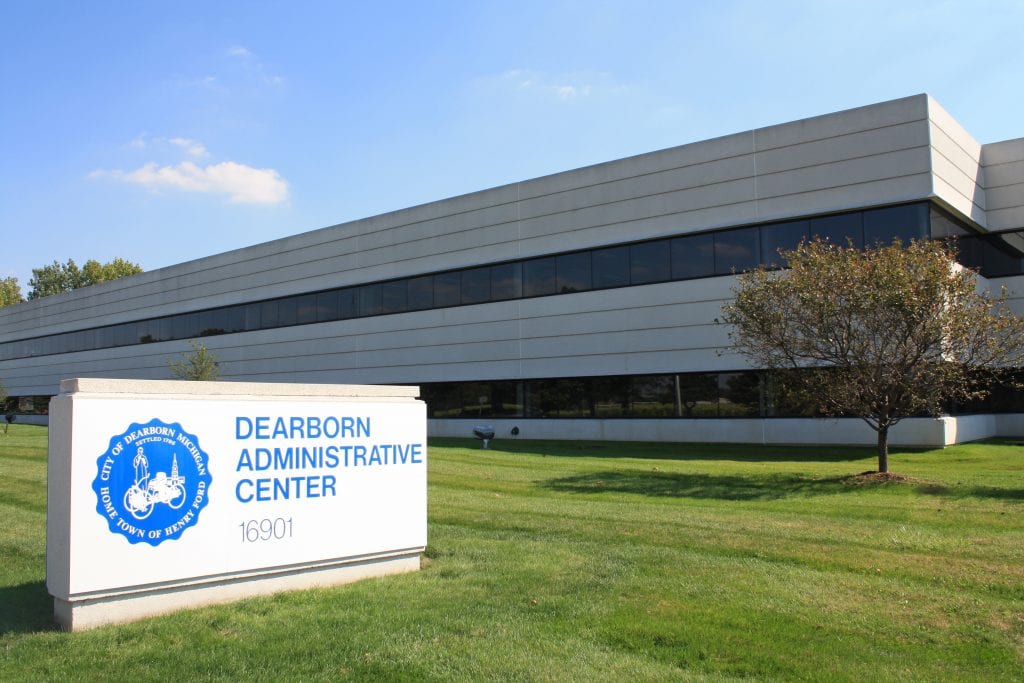 DEARBORN – The Dearborn Administrative Center, which houses the city's main government offices, will be closed to the public from 1 to 5 p.m. Nov. 20 for emergency preparedness training.
The exercise will equip city employees with the knowledge of how best to react during crisis incidents like those involving active shooters. It also is designed to assist residents in the future, should an unexpected incident occur while the public is inside the building.
All customers in the building when the doors close must conclude their business by 2 p.m. to allow the emergency training to begin later that afternoon.
Customers calling departments in the DAC, or calling the city's main phone lines, will need to leave voice messages to allow all employees to fully participate in the training. Calls will be returned Nov. 21 as soon as possible when the DAC re-opens for business.
Departments affected by the DAC closure are the City Clerk's Office, Assessment, Property Maintenance and Development Services (which includes building permits and inspections, and sanitation), Mayor's Office, City Council Office, Public Information, Legal, Human Resources, Engineering, and Finance and Treasury.
The training exercise does not impact business or phone calls at other city buildings. These are the Ford Community & Performing Arts Center and the Dearborn Indoor Skating Center, the Department of Public Works offices, the Police Department, and the Esper and Bryant branch libraries. (Henry Ford Centennial Library is closed for ongoing renovations.)
The training will include a simulated scenario, and is similar to that conducted by Police and Fire personnel in environments throughout Dearborn, including at corporate offices, visitor attractions, shopping malls, the University of Michigan-Dearborn, houses of worship and public schools.
The fact that a training exercise is being presented at the DAC is not an indication that any unique threat exists for city employees or members of the public while in the municipal building.
Mayor John O'Reilly Jr. initiated the simulated scenario training for DAC employees to give them the same opportunity as employees at other public and private workplaces in Dearborn. The exercise will help employees to learn skills necessary to react to a violent situation, and to direct customers to safety.
Training exercises are planned at other city facilities in the future.