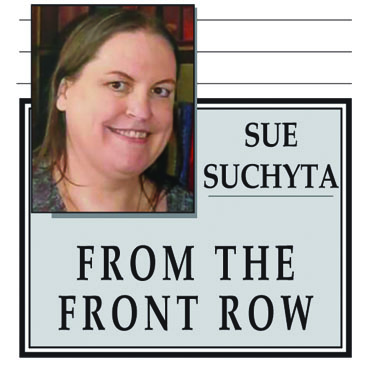 Actors appreciate the comedy of a "play within a play," and audiences will, too, in Edsel Ford High School's production of the Michael Frayn comedy, "Noises Off."
The show runs 7 p.m. Nov. 14 to 16 at the Edsel Ford High School Auditorium, 20601 Rotunda Drive, Dearborn.
In each of the three acts of "Noises Off," a different version of Act I of "Nothing On" is seen by the audience, amid much laughter.
During Act I of "Noises Off" the audience witnesses the disastrous final dress rehearsal of "Nothing On," where cues are missed, lines are flubbed and props are misplaced, and the personalities of the cast and crew come colorfully to life.
In Act II of "Noises Off," which occurs a month later, the audience sees a matinee of "Nothing On" from backstage, where the deteriorating relationships of the cast and crew become evident, with chaos reigning offstage and on, generating side-splitting laughter which has very little to do with the plot.
In Act III of "Noises Off," at a performance of "Nothing On" near the end of its 10-week run, relationships have soured, the set is falling apart and props are falling into the wrong hands, and the coherent members of the cast try to bring the nightmare of a show to a close so the curtain can mercifully come down.
Directed by Robert Doyle, the cast includes: Abbie Pitts as Dotty Otley and Mrs. Clackett; Maya Moreau as Brooke Ashton and Vicki; Lily Kanclerz as Belinda Blair and Flavia Brent; Giana Lerini as Poppy Norton-Taylor; Ian Kuentz as director Lloyd Dallas; Moogie Fawaz as Garry Lejeune and Roger; Andrew Bard as Frederick Fellows, Phillip Brent and the sheikh; Chris Adams as Selsdon Mowbray and the burglar; and Nora Heaton as stage manager Tammy Allgood.
Tickets are $10, with a $2 discount for students and seniors, and are available at the door.