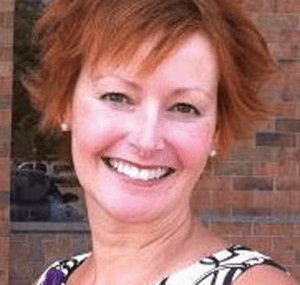 "The memory of things gone is important to a jazz musician."
— Louis Armstrong
"I don't define myself by my successes. I define myself by adversity and how I've persevered."
— Shaquem Griffin
 
As we approach the end of this scorcher of a summer, we have lots to look forward to, remember and persevere through as we move ahead in 2020.
I chose both quotes, from NFL Seattle Seahawks player Shaquem Griffin and jazz great Louis Armstrong to demonstrate the need to mark and celebrate what we can in this historic year. It will be our memories of this turbulent time, and our fortitude going forward that can make these chaotic times bearable.
Exposing our great corner of southeast Michigan to the patrons and customers our businesses cherish has been our mission for over 75 years at the chamber. 2020 has been the year of turning that idea on its head, by bringing you content and happenings via TV, radio, video conferences, Facebook Live and, heck, any other means we can master.
Our annual Chamber Choice Awards honors five chamber members annually that have made a difference in our region by supporting the community and building their businesses in good times and tough times. Normally a grand luncheon in excess of 350 attendees, and a 50-booth expo, we've pivoted as The Henry, An Autograph Collection Hotel, has, and created our outdoor, elegant luncheon for 30 of our winners and our sponsors.
We will be broadcasting on CDTV and DHTV and FB Live to give everyone their moment in the sun. This is our opportunity to shine, help each other through these tough times and remember to celebrate.
I akin these times to the golf movie "Tin Cup." As Renee Russo famously quotes at the end when Roy McAvoy essentially gives away the championship to his stubborn work ethic: "Five years from now, who won, who lost, they won't remember. But they're going to remember your 12!" (McAvoy chose to keep swinging to make the green, despite losing his shots in the water hazard, for the non-golfers. He would rather make the play, than take the ball drop and a face-saving score).
I think everyone will remember these wonderful persevering winners from 2020. Check out the Chamber's Facebook Live event on Sept. 10, and it will remain posted for viewing, too. Our awardees' videos and other materials will be available on our website, www.dearbornareachamber.org, as the big day approaches.
We also mark our region's first virtual Detroit Jazz Fest, Sept. 4 to 7. Check out https://www.detroitjazzfest.org for the lineup and all the programming you can access. Catch it all on Facebook Live, Instagram, WDET-FM 101.9 and WEMU-FM 89.1. Select performances on Detroit Public Television and WRCJ-FM 90.9. Started in 1980, this 40-year Labor Day staple brings jazz lovers from all over the world to Michigan.
Dearborn is key in the jazz scene if you missed it. We can find the Detroit Jazz Fest musicians most of the summer at Joe's Top Dog. We also are known for Jazz on the Ave where we host between 1,500 and 3,000 jazz lovers six Wednesdays each summer too, with Alexander Zonjic presiding over this great series.
Our region sees the overflow of hotel rooms, dining experiences and folks who stay to play after the event and explore our area. While the crowds may be daunting for some, I know a few jazz lovers who are going to be delighted at all the channels they can tune in through the weekend.
And on that note, I'd like to give a great big congratulations to our own legend, Ed Love at WDET. Ed is celebrating 60 years of being Detroit's Voice of Jazz! WDET has many celebrations planned through the fall, beginning at the Detroit Jazz Fest this weekend. Ed plays the classics of years gone by – what he likes to call "Ed Love Flashbacks" — and that's shaped our music library at home.
My Ed Love moment involves me calling the station one Friday night driving home from a late day 19 years ago, and Ed answered the phone! He was wonderful and made recommendations for my husband's birthday CDs. Joe was delighted and I was starstruck.
The celebration continues at the Charles H. Wright Museum of African American History, honoring Ed with an award within its Charlie Parker Jr. "Bird Lives" Tribute in mid-September and at the Concert of Colors Oct. 7 to 10, thanks to both Detroit Public TV and WDET for the simulcast. Check out www.wdet.org for its digital scrapbook and testimonials — going live on the website this weekend.
Remembering what's gone by, our struggle and triumphs through persevering in these turbulent days, will fuel us forward. Henry Ford famously said "Coming together is a beginning; keeping together is progress; working together is success," plus the famous, "Don't find fault, find a remedy."
Mask up, Dearborn and all of southeast Michigan. We will persevere!