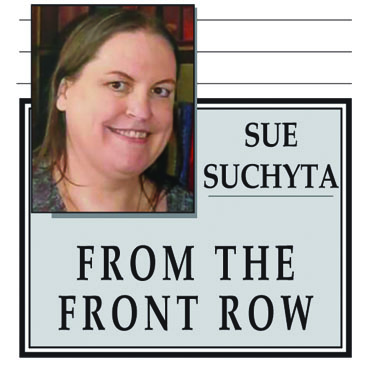 With adaptability and resiliency, Theatre and Dance at Wayne has created a way for its dance students to perform in pandemic time, with its virtual "Dynamic Perspectives," a showcase of student fall semester work, offered online.
"Dynamic Perspectives" is a virtual storytelling event that combines fall student work, using dance and dialogue, to explore themes of healing, collective humanity, and awareness in the present moment.
"Through adaptability in our field, we were ability to produce this display of resilient student experiences," the department's press release explains. "It is a reflection of the Wayne State Dance community's efforts to navigate the present moment, as the world grapples with the impact of COVID-19."
The project was created through the efforts of the Virtual Dance Collaboratory, a new company created to provide students with the means to create new dance works, with dialogue as well, to reflect the challenges of their present and future.
Its theme was to humanize their identities through self-healing resilience, response and inclusion, a tall order for students immersed in a pandemic, social unrest and future uncertainty, and challenging the students to find a way to work together in an environment of social distancing.
VDC, as a student-driven collective, gives students creative space to build from scratch, building work collaboratively, on the fly, with students noting that the method is like "building the boat as we sail down the river."
By doing this, the dance department is challenging students to work a new way, in new spaces, creating work together, while providing opportunities to shift their perspectives to provide learning and creativity in a shifting environment, embracing the massive shift in their existence, instead of fighting it or, worse, surrendering to it.
Students combine their dance performance with verbal reflections of the past year as dancers and creative artists.
Faculty dance director Jesica Rajko said the work is especially relevant given the current political unrest.
She said an artistic mentor, Bob Booker, often said that radical change occurs when one has a lot or a very little.
"In this moment of collective grief for the loss of many community members, key institutions and prior ways of working, we are finding ways to radically reimagine what it is we do as artists," Rajko said. "Dynamic Perspectives is a story of resilience, response and inclusion. It is a celebration of Wayne State Dance's radical reimagining of what it means to dance together."
For more information about Theatre and Dance at Wayne, go to theatreanddanceatwayne.com.
Ticket information and a link to the first livestream performance, at 5 p.m. Jan. 23, is available at theatreanddanceatwayne.com/shows/dynamicperspectives.