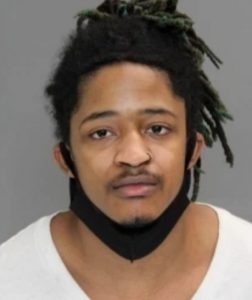 By SUE SUCHYTA
Times-Herald Newspapers
DEARBORN – A joint task force investigating robberies and a murder targeting members of the LGBTQ+ community has led to the extradition and arraignment of Diabolique Paris Johnson, 34, of Indianapolis, Ind.
Johnson was arraigned March 3 in Dearborn's 19th District Court for the Sept. 1, 2020, armed robbery of a Detroit man at the Dearborn Red Roof Inn, 24130 Michigan Ave.
On March 4, Johnson was arraigned in Detroit's 36th District Court for the Sept. 5 armed robbery and murder of Detroit man in the 16800 block of Woodbine in Detroit.
It is alleged that Johnson sought and targeted his victims through online dating apps for members of the LGBTQ+ community.
This case represents the first joint undertaking between Michigan Attorney General Dana Nessel, who created a Hate Crimes Unit through her office in 2019, and Wayne County Prosecutor Kym Worthy, with the assistance of the Fair Michigan Justice Project.
FMJP assists law enforcement officers and prosecutors with the investigation of serious crimes against lesbian, gay, bisexual and transgender people.
Nessel said she was pleased to see the collaboration result in charges against Johnson.
"It is my hope that this case marks the beginning of a long partnership focused on providing justice to some of our most vulnerable communities," she said.
Worthy said she was pleased that their work with Nessel will provide assistance from her office on the cases.
FMJP President Alanna Maguire said she found it troubling that the suspect used dating apps to find and lure his victims.
"Michigan's LGBTQ+ communities know that the Fair Michigan Justice Project, along with Michigan's country prosecutors and law enforcement officials, stand ready to aggressively investigate and prosecute these brutal crimes," she said.