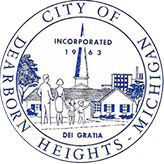 By ZEINAB NAJM
Times-Herald Newspapers
HEIGHTS — Priority Waste LLC will take over the city's waste collection and disposal and recycling collection starting March 22, 2022 after the the City Council approved a five-year contact Dec. 14. The contract will run through March 19, 2027.
Corporation Counsel Gary Miotke also is authorized to take necessary steps to terminate the existing agreement with GFL Environmental which ends March 19, 2022.
The city began the process of looking for a new waste management company following complaints from residents due to delayed or missed waste and recycle collection by GFL.
Priority Waste was selected from four companies that submitted bids. Republic Services of Southeast Michigan, GFL Environmental and Waste Management of Michigan — the city's previous company before GFL— were the other three companies to bid on the RFP.
Priority Waste serves nine cities with five in Wayne County: are Taylor, Westland, Gibraltar, Grosse Ile Township and Hamtramck.
Councilman Ray Muscat said at the Dec. 14 council meeting that he hopes that the contract with Priority Waste works better than the one with GFL.
Council Chairman Dave Abdallah said he spoke with Miotke about the contract and commended him for the contract he put together.
"One of the highlights he had mentioned is that there's going to be better penalties, well, better penalties … against the hauler in the event there are problems," Abdallah said. "(Miotke) also mentioned that he made it much easier for us to be able to fix our own problem. If there is a problem on the garbage company's end we'll be able to fix problem and get compensated."
The council voted 5-2 as Council members Dense Malinowski-Maxwell and Tom Wencel voted against Priority Waste because it's not a union company.
"Being a lifelong union member I can't vote yes on this contract with a non-union company with a clear conscience," Wencel said. "I wish we would have sought some union companies. I know we're in a tight bind. I'm going to vote no on this strictly because it's a non-union company and I back organized labor."
Malinowski-Maxwell agreed by saying, "I also feel the same way as a union employee and retiree. We should've found a union company."
Following their comments, Abdallah said he wanted to remind everyone that during the study session on the issue he was also concerned that Priority Waste was not unionized.
"They did say the reason they don't have unions is that their employees are better paid than almost anyone out there and better treated than anyone out here," Abdallah said.
(Zeinab Najm can be reached at [email protected])