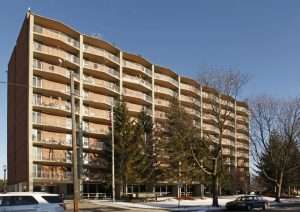 By SUE SUCHYTA
Times-Herald Newspapers
DEARBORN — Loud senior high-rise residents, who were arguing and throwing things the night of March 18, on the 10th floor of Sisson Manor, 1515 Mason St., prompted a police presence after they woke up a neighbor with their ruckus. 
The complainant said the residents are constantly disturbing others with their rows, and noted that the building manager had not been responsive to complaints. She was advised to be persistent with the manager, and to call police officers again with any further issue which may arise. 
A police officer spoke to the loud female resident and advised her to keep the noise down.