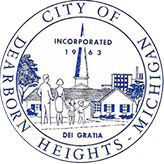 Union employees get 1% raise for 1 year
By ZEINAB NAJM
Times-Herald Newspapers
HEIGHTS —
The City Council approved a 1 percent raise for union employees following nearly a year-long negotiation between the Technical, Professional, and Officeworkers Association of Michigan and the city administration.
During the June 28 council meeting, Councilman Tom Wencel cast the lone vote against the agreement. With its approval, the agreement becomes effective from July 1, 2022 through June 30, 2023.
Employees, who are members of the union, expressed their displeasure to the council before the vote.
Tamara Watt asked the council to keep in mind how the union feels when they vote on the agreement.
"Be careful of your words while discussing this agenda item because as much as you may be thinking this is good that we came to an agreement, you need to realize this union once again got the short end of the stick because we were strong armed to accept," Watt said. "The only reason some voted yes is because it brings some money to our pockets now. Another reason is because it expires in one year and then we go back to the table in six months."
Nicole Buchman, a 25-year employee, said that the agreement presented to the union is not something of which the administration should be proud.
"While administration, department heads and non-union received substantial raises, some as much as 30-plus percent, and this very council body was even given a 9 percent raise, my union was offered a 1 percent raise with a one-time $2,000 signing bonus," Buchman said. "For myself and many others, that 1 percent raise is roughly $400 a year increase or $15 per pay period. After the federal bonus tax we will get roughly $1,460 from that $2,000 bonus."
Buchman is currently on medical leave from work, saying that the bonus wouldn't even cover her medical bills.
"This administration feels that this 1 percent raise is adequate enough to cover the rising gas prices and increase of cost of living," Buchman said.
We were basically forced into accepting this offer, and thankfully it's only a one-year contract. We could've voted no, but if we did that, the administration would surely drag their feet for another year or come up with some other reason or excuse as to why they cannot negotiate, as they have already used those tactics in the past."
Before the council voted, Councilman Mo Baydoun said sometimes the council has to make tough decisions, like the public employees association agreement.
"Both parties have come to an agreement and I just want to say I know this is happening for one year," he said. "We went through a very excessive budget. I think this administration understands where you guys are coming from, and I could tell you right now that this council understands where you guys are coming from. We thank you guys for this agreement and in one year we're going to continue to hear the voices of both the administration and the TPOAM."
Wencel said the contract was a like a farce.
"It wasn't negotiated by the city," he said. "It was negotiated through a mediator because the city and union were unable to come to a conclusion in over a year.
"The union was almost forced to sign this because they don't have retroactive pay, which every other union does. When a contract expires and it takes a year to get a new contract, they get back pay for that whole year, but this union does not get that. So, for every day they don't have a contract, they're losing money."
Wencel said the 1 percent raise could have been offered to the union a year ago, and the employees lost that 1 percent increase for an entire year.
"It's not something they accepted," he said. "They had to take this because if they turned it down, it would have been another prolonged period where they didn't get anything."
Wencel said he was going to vote no on the agreement and asked the council to do the same.
"They're losing out," he said. "They didn't win anything. They lost again. Like the other unions, they don't have binding arbitration where an arbitrator comes in. The meditator makes a decision and that's final."
Baydoun asked Wencel if voting no on the agreement that night would mean that the employees could continue to lose money.
Wencel said yes, but that they could get a better offer.
Council Chair Dave Abdallah said he was not happy with the 1 percent raise, and the union employees should be paid more.
"At the end of the day, we do have to respect the fact that the unions and administration have been going back and forth for a year now," he said. "I think it's to the benefit of most people involved. It's only a one-year contract, therefore, negotiations can hopefully start as soon as possible on next year's contract."
(Zeinab Najm can be reached at [email protected])