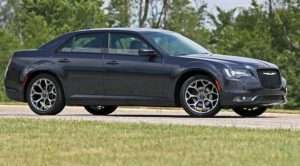 By SUE SUCHYTA
Sunday Times Newspapers
TAYLOR — A black 2017 Chrysler 300 was reported stolen the morning of July 6 from an apartment complex parking lot in the 11200 block of Brydan Street. 
Two wallets, with credit and debit cards, along with a gold chain with a lion charm and a diamond charm, were stolen along with the vehicle. 
The victim, a 39-year-old Southgate man, was advised to cancel his credit and debit cards. The car was entered into the Law Enforcement Information Network as stolen.