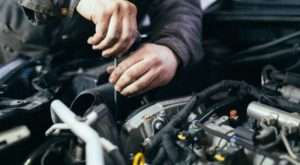 By SUE SUCHYTA
Sunday Times Newspapers
TAYLOR — The owner of an auto repair shop reported July 30 that he had uncovered evidence that one of his mechanics may be embezzling customer payments for vehicle repairs. 
The owner said he discovered the situation when a customer came in about a repair done in April, for which she paid cash and had a receipt, but for which there was no record on the store's computer system. 
The employee may have been providing an estimate instead of a receipt, pocketing the cash and then closing out the record after a month as an estimate that did not result in service. The owner found three suspicious records. 
The employee was currently on vacation, and the owner said he had not yet confronted the mechanic about the missing money.