By ZEINAB NAJM
Sunday Times Newspapers
Downriver residents now know who will be on the November general election ballot following the primary election, which saw many incumbents win their races.
The new 13th Congressional District Democratic winner was 3rd District state Rep. Shri Thanedar who received 22,302 votes. He will face unopposed Republican Martell Bivings in the general election. 
Remaining candidates were Adam Hollier with 18,513 votes, Portia Roberson with 13,312, John Conyers with 6,773, Sherry Gay-Dagnogo with 6,429, Sharon McPhail with 5,043, Michael Griffie with 3,635, Sam Riddle with 1,840, and Lorrie Rutledge with 916.
"Thank you to voters, my team, family and supporters for winning the 13th Congressional election,"  Thanedar said in a Facebook post.
The new district includes Allen Park, Detroit, Lincoln Park, Melvindale, River Rouge, Romulus, Southgate, Taylor, Wayne and  Wyandotte.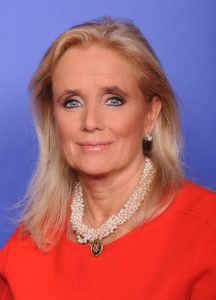 U.S. Rep. Debbie Dingell (D-12th District) will face Republican Whittney Williams for the new 6th Congressional District seat come November. Williams received 17,759 votes in comparison to her challenger, Hima Kolanagireddy, who finished with 13,852 votes. 
The new district includes Riverview, Trenton, Ann Arbor, Belleville, Canton, Chelsea, Dexter, Gibraltar, Grosse Ile Township, Milan, Northville, Novi, Plymouth, Saline, Woodhaven and Ypsilanti.
County Commissioner Sam Baydoun was victorious in the Democratic 13th District primary, receiving 7,108 votes against Mohammad Mubarak who had 1,638 votes.
Republican candidate Ann Clark won against Abdullatif Aljahmi, receiving 3,392 votes to his 376 votes.
The district covers Allen Park and Dearborn.
"Thank you to the residents of Dearborn and Allen Park who renewed their trust in me to continue my service on the Wayne County Commission." Baydoun said on Facebook. "On to November."
Incumbent Erika Geiss was the top voter getter for the Democrats with 6,811 in the 1st District state Senate race.
She was followed by Brenda Sanders with 4,903 votes, Frank Liberati with 4,837, Shellee Brooks with 2,088, Ricardo Moore with 1,672, and Carl Schwartz with 775. 
Republican Erik Soderquist was unopposed.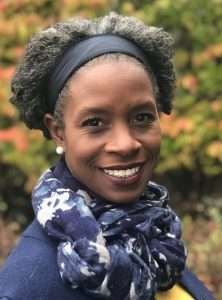 "The voters have spoken and selected me to be the Democratic nominee for the 1st Senate District," Geiss said in a Facebook post. "Thank you voters for deciding to put your trust in me to move on to the November general."
There were three state representative races which included many Downriver communities.
For the 2nd District, Incumbent Tullio Liberati will face off against Republican Michael D'Onofrio who won a tight race receiving 2,280 votes against Ronald Kokinda who received 2,217 votes.
The 27th District had a five candidate race on the Republican side with Bob Howey 3,840 winning. Candidate Kevin Counts finished with 2,725 votes followed by Lisa Wener with 1,233; Dave Kachinosky with 455 votes; Peter Rommel with 327 votes. 
Jamie Churches will represent the Democrats in the general election against Howey. 
Incumbent and Democrat Alex Garza ran unopposed in the 29th District seat and fill face Republican James DeSana who finished with 3,151 votes in the primary.
Remaining candidates were Jack Richert with 1,516 votes; Sam Ditzhazy with 381 votes; and Brian Warzocha with 299 votes.
(Zeinab Najm can be reached at [email protected].)