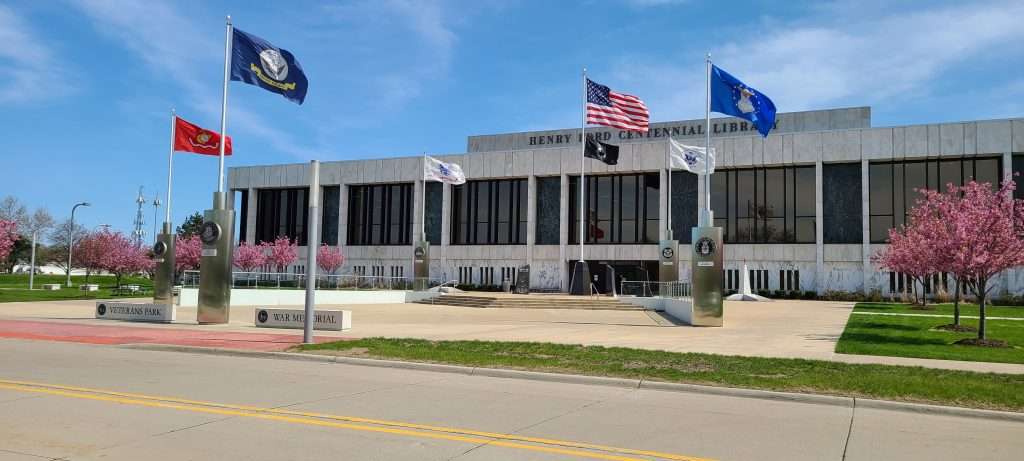 By PATTY PODZIKOWSKI
For the Times-Herald
DEARBORN — When it pertains to the library, you may have seen the abbreviations "FOLD" or "Friends" and wondered what it means. 
In Dearborn, it stands for "Friends of the Library – Dearborn," and it is a civic-minded group that works for the betterment of the Dearborn Public Library.
The purpose of FOLD is to foster closer relations between the Dearborn Public Library, city government and the people of Dearborn, and to promote knowledge and encourage interest in the functions, services, resources and needs of the Library. FOLD is a non-profit 501(c)(3) organization that supports library programs and projects and purchases equipment not already funded.
What do the Friends do? They sponsor and fund library programs for children and adults, such as the Blockbuster Film Series on Monday nights at 6:30 p.m. and other events throughout the year.
They also sponsor a monthly lecture series on topics of interest to Dearborn residents.
FOLD holds monthly book sales, with used books and media, staffed by volunteers, at Henry Ford Centennial Library. There are also sale shelves which always have items available for purchase during regular library hours. 
FOLD also provides a quarterly newsletter for members. 
The group is always seeking new members and would like to see more people at their monthly sales. Those wanting to help the library should consider joining by marking their calendar for the second Wednesday of each month, when the book sale is held, from 10 a.m. to 6 p.m., at HFCL, 16301 Michigan Ave., Dearborn. 
To become a member of FOLD, print and complete the application, which is available on the Library website. Applications can be turned in at the HFCL information desk. The cost of membership is for an individual is $10, or $5 for seniors and students. Download a form at dearbornlibrary.org/friends-of-the-library-dearborn-fold. 
The Library is fortunate to have its Friends group, and hopes others will consider becoming a member.
For more information, call 313-943-2023 or go to dearbornlibrary.org/friends-of-the-library-dearborn-fold.