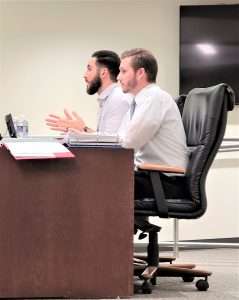 By SUE SUCHYTA
Times-Herald Newspapers
DEARBORN – The City Council reclassified hotels as a special land use Aug. 23, which will make it easier to determine whether a proposed development is a good fit for the area. 
By changing all hotel proposals to special land use zoning, the Planning Commission will be required to thoroughly review any new proposal. 
Previously, hotels automatically were permitted in the general business district, and by special permit only in the community business district. 
Criteria that will be considered will include lot size, which must be a minimum of three acres, the room design and the specific services to be provided. 
Hotels, which cater to people visiting the area, will experience peak volume times, such as check-in and check-out periods, but which also require around-the-clock operation. 
Attention will be paid to the development's impact on adjourning parcels, and whether the hotel would help stimulate or discourage new development in the immediate area. 
Vehicular and pedestrian circulation also will be reviewed. 
Detroit, Warren, Ferndale and Canton Township have zoning that classifies hotels as special or conditional land use.