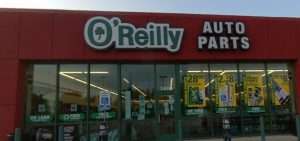 By SUE SUCHYTA
Sunday Times Newspapers
MELVINDALE — The manager of O'Reilly Auto Parts, 3360 Oakwood Blvd., called dispatch the afternoon of Sept. 3 when a customer refused to leave after he was denied a battery refund.
The manager said batteries may not be returned once they have been installed on a vehicle. The customer then asked for his old battery back, but he was told he would have to reimburse the store for the $22 credit they gave him toward a new battery, which the customer declined to do.
The police officers told the upset customer to file a complaint with the corporate offices and advised him to leave the store.