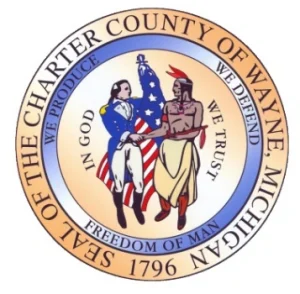 People are eligible to receive the bivalent boosters from Pfizer-BioTech — for ages 12 and up — an Moderna —for 18 and up — if it has been at least two months since completion of primary vaccination series or last booster dose.
The Centers for Disease Control and Prevention recommends the updated COVID-19 bivalent boosters to all people 12 years and older to better protect against the most recent circulating COVID-19 variant and restore protection since a previous vaccination. The updated, or bivalent boosters, target the most recent COVID-19 Omicron subvariants, BA.4 and BA.5, which are more contagious and more resistant than earlier strains of Omicron.
"COVID-19 vaccines and boosters are the single most effective tool against this virus," Wayne County Executive Warren Evans. "For better protection and to help keep the pandemic manageable as we enter into the fall and winter months, we strongly encourage all eligible residents to receive the bivalent booster and stay up-to-date with their COVID-19 vaccinations."
For the most up-to-date list of hours and locations for Wayne County Health Department COVID-19 vaccination sites, go to www.waynecounty.com/covid19. Each site offers free vaccinations and boosters for people 6 months and older. Walk-ins are welcome.
For more information, including scheduling in-home vaccinations for homebound residents, call 866-610-3885.