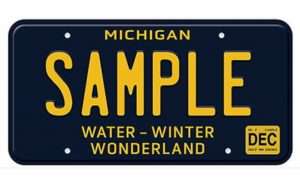 By SUE SUCHYTA
Times-Herald Newspapers
DEARBORN — A brand-new license plate, which was resting on the trunk of a 2010 Chevy Malibu while the owner went inside to get a screwdriver to attached the plate to its mounting, was stolen the morning Sept. 10 from the 4500 block of Rosalie Street.
There were no nearby surveillance cameras and no suspects. The plate was entered into the Law Enforcement Information Network as stolen.