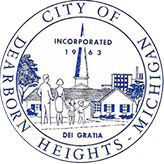 By ZEINAB NAJM
Times-Herald Newspapers
HEIGHTS — The death of an 8-month-old girl is suspected to be a result of an accidental fentanyl overdose while in the care of a babysitter.
According to WJBK Fox 2 Detroit, J'ream was at a babysitter's house in Dearborn Heights on Sept. 15 when the overdose allegedly happened.
J'eam's mother showed Fox 2 a doctor's report revealing fentanyl in the 8-month-old's urine. J'ream died at Children's Hospital of Michigan in Detroit.
Posts filled social media calling for justice of the 8-month-old, including one from a woman who is an aunt of J'ream.
"My baby was a beautiful soul," the Facebook post read. "This is devastating for my family. We are asking for help to get Justice for my baby J'ream."
Legal charges, if any, will come from the Wayne County Prosector's Office but that would have to wait until an autopsy is completed.
(Zeinab Najm can be reached at [email protected])