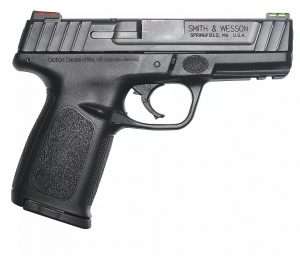 By SUE SUCHYTA
Sunday Times Newspapers
MELVINDALE — A .40-caliber, 14-shot Smith and Wesson firearm and 20 rounds of ammunition were stolen the afternoon of Sept. 5 from an apartment at Gale Gardens, 130 Gale Blvd. 
The victim, a 27-year-old man, who reported the theft Sept. 12, said he dropped off the bag containing his gun inside his apartment, then left the door wide open when he returned to the parking lot to talk to his friend, which ended up being an hour or more chat. 
When he returned to his apartment, he noticed that his bag had been rummaged through, and discovered that the gun, ammunition and a holster, valued collectively at about $600, were missing. 
The gun was entered into the Law Enforcement Information Network as stolen.